People
Bruce Sydney Pigott and Ronald Bruce Laramy
Born: Australia, 16 February 1945 Born: England, 2 May, 1937​
Joined Reuters: 16 May 1966 Joined Reuters: 7 November 1966​
Died: Saigon, 5 May 1968 Died: Saigon, 5 May, 1968​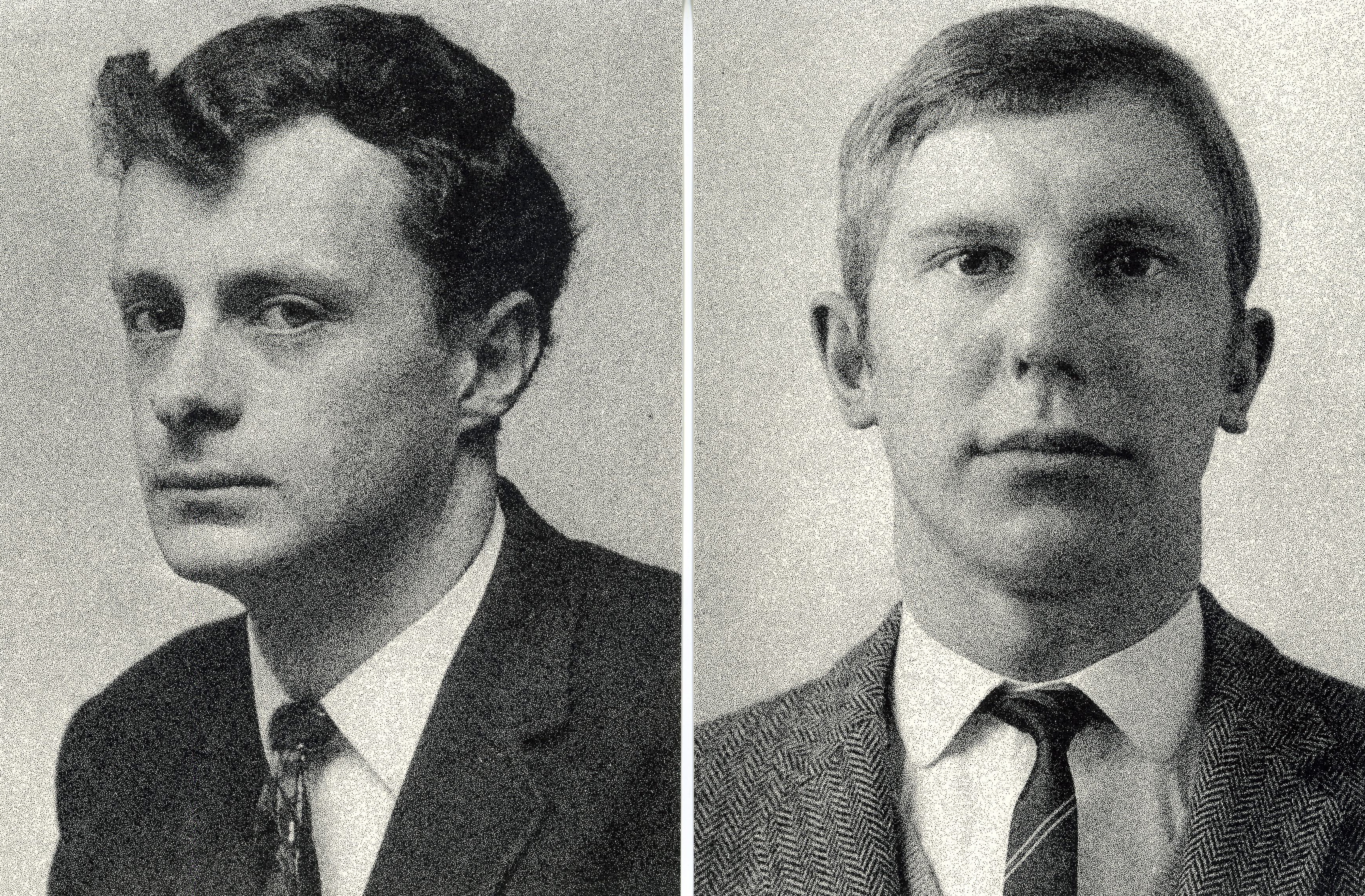 Few deaths shocked the Reuters journalistic corps as deeply as those of Bruce Pigott and Ron Laramy, who died together when they drove into an area of Saigon, now Ho Chi Minh City, controlled by communist Viet Cong forces on 5th May 1968. They had joined Reuters in London within a few months of each other: Pigott the tall, lean young Australian whose ambition was to be bureau chief in Indonesia, and Laramy, the district reporter from the farmlands of north Devon with a yearning for international journalism. Both were quiet and serious by nature. The friendship they had formed in London deepened as they worked together in Vietnam, covering the Viet Cong's Tet (New Year) offensive, and sharing a flat together.
Pigott's one year assignment was due to end shortly but he had asked for an extension, even though he stood a good chance of getting the coveted Jakarta bureau. Laramy, after three months in Vietnam, was about to start a week's leave in Hong Kong.
They had the questing spirit which is the vital requirement of any newsman. They heard the sound of action. There was a story to be got. They died doing their job
Early on Sunday 5th May came rumours of a big push by the Viet Cong on the outskirts of Saigon. Pigott, Laramy and three other journalists squeezed into a white open-topped 'Mini-moke' and headed out towards the action. They passed streams of refugees fleeing in the opposite direction. One of the journalists, Frank Palmos, told later how an old woman shouted at them, "Go back, go back". On a muddy back lane just north of the main road to the Mekong Delta, by a small bridge over a stream, Viet Cong guerrillas appeared and opened fire with automatic weapons. The Mini-moke skewed left and stopped.
Palmos, an Australian freelance, leapt out and feigned death for a while, then ran for his life and hid among the refugees. The other four journalists were killed. They were Pigott, Laramy, Michael Birch, 24, of Australian Associated Press (AAP) and John Cantwell, 30, also Australian, who worked for Time and Life.
At a memorial service in St. Bride's Church, Fleet Street, editor and publisher Hugh Cudlipp said of the two Reuter correspondents: "They had the questing spirit which is the vital requirement of any newsman. They heard the sound of action. There was a story to be got. They died doing their job." Said Cudlipp: "The price of newsgathering in world trouble spots can be a grievous one." ■