People
Najmul Hasan
Born: India, 10 February 1946
Joined Reuters: 1 January 1978
Died: Western Iran, 11 August 1983​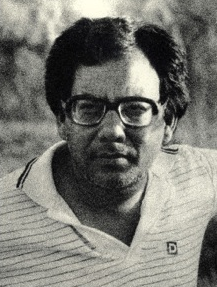 Najmul Hasan was one of Reuters' most seasoned correspondents in South Asia. He came to Reuters from the Hindustan Times, a leading Indian newspaper. In India, he was in the thick of every big story from the time he joined Reuters. Equally adept at reporting action stories in the field or writing complex political analyses at his desk, colleagues, editors and professional rivals hailed him as a thoughtful and perceptive journalist. Stories he covered during a turbulent period in the region included the Soviet intervention in Afghanistan, presidential elections in Sri Lanka and political upheavals in Nepal, Assam and Bangladesh. His reports of ethnic unrest in Assam in 1983 were front-paged around the world.
On 8th August 1983, in the fourth year of the Iran-Iraq war, Hasan arrived in Iran from Delhi to fill in while the Tehran correspondent was on leave. Three days later he joined a party of journalists to tour the war front in western Iran. The reporters were briefed by Iranian officials, then set off up a rocky gully. A landmine exploded, killing Hasan and an Iranian government official. Several other journalists were injured. ​
a truly professional journalist who had no need for tricks or smart writing
Hasan's body was flown home to India and he was buried in a Shia Moslem ceremony on a tree-shaded hillock in a cemetery close to the flat in Delhi's press enclave where he had lived. He left a widow, Barbara, and two children.
Reuters Managing Director Glen Renfrew said at the unveiling of a memorial plaque in London in 1984: "Competing correspondents in India agreed in their assessments of Najmul Hasan, a truly professional journalist who had no need for tricks or smart writing." A Reuters Fellowship at Oxford University was established in memory of Hasan, the sixth such fellowship set up by Reuters to help further journalism in developing countries. ■