People
Fall of the Berlin Wall: Correspondents remember what it was like
Wednesday 4 November 2009
When the Berlin Wall went up in 1961, Adam Kellett-Long was the first correspondent on the scene to tell the world about it. In 1989, when the Wall came down, Reuters was there too, with rather more journalists on the ground. Twenty years later, some of the Reuters people who reported those momentous events recall what it was like in the once-divided city and how they covered the story. Following are excerpts from their accounts published today by Reuters.
---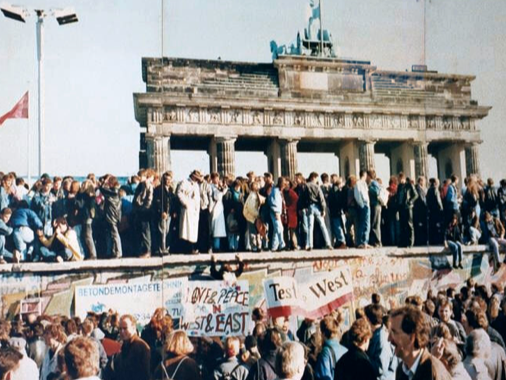 Tom Heneghan, chief correspondent in Germany in 1989, directed coverage of the Wall's fall from East Berlin. The night the Wall was breached - 9 November - Reuters reporters in East and West Berlin hammered out thousands of words depicting the end of the Cold War's worst eyesore and the joyous street party on both sides of the once-fearsome border, he writes.
As I stumbled back to my hotel in the gray morning that followed, the old saying "journalism is the first draft of history" echoed in my head. This was History with a capital H, a stunning world-changer that nobody could have predicted.
Heneghan, author of Unchained Eagle: Germany after the Wall, is now Religion Editor, based in Paris.
Martin Nesirky was a correspondent in East Germany and West Berlin from 1987 to 1991. Now spokesman for the Organisation for Security and Cooperation in Europe based in Vienna, he recently visited Berlin for the first time in a decade for a reunion with correspondents and diplomats and found echoes of conversations and observations, 20 years removed but vivid nonetheless.
"At Checkpoint Charlie I stood in the rain facing what used to be the crossing and recalled watching the first East German walking into West Berlin, his arms stretched in the air and his eyes fixed in disbelief," he says.
"I had edged across the checkpoint from East to West some time before the guards started to allow East Germans through. It was a crossing I had made dozens if not hundreds of times - twice with an undiscovered cat in the boot and the radio up loud. Needless to say, the crossing on Nov. 9 was even more nerve tingling.
"Much of the rest of that night passed in a frantic, exhilarating blur of conversations and scribbled notes, the search for phones in that pre-mobile era and the realization that the city of my forefathers was being reborn."
Volker Warkentin, a correspondent for the German language service in Berlin, has worked for Reuters for 31 years. Hours before the Wall fell he covered a news conference by politburo member and spokesman Guenter Schabowski who rambled for an hour through the dull deliberations of a meeting of the East German Communist Party's ruling central committee before hesitantly disclosing that East Germans were free to leave and travel to the West.
"He appeared scarcely to believe his own words and we were all dumbfounded. What did he just say?... My colleague Herbert Rossler-Kreuzer and I looked at each other in disbelief. 'That's a snap,' we said in unison, already writing the top-priority report in our heads.
"I sprinted up three flights of stairs to the Reuters office with the biggest piece of news in my life. Years of heavy smoking didn't seem to matter. I was gasping for breath but managed to blurt out the news to colleagues sitting at computers. The headline alert read:
"EAST GERMANS ALLOWED TO LEAVE TO WEST GERMANY EFFECTIVE IMMEDIATELY - SCHABOWSKI SAYS.
"We were two minutes ahead of the competition."
Ralph Boulton was based in Berlin from 1984 to 1987, and reinforced the bureau during the turmoil leading up to and after 9 November. He is now editor in charge on the London World Desk.
Few will have shared my sentiment, but when the Berlin Wall fell and Checkpoint Charlie was swept away with it, I felt almost as if I was losing an old friend, he writes.
As a young Reuters correspondent based in East Berlin in the 1980s, I passed almost daily through that Cold War crossing. Those green-uniformed guards of the Communist world unnerved Western tourists with their stony mien and intrusive searches. Over 3 years, though, I got to know them with the superficial familiarity that develops almost inevitably between people whose lives brush so routinely against each other, however lightly. I gave them secret names; those I liked and those I didn't.
I remember the middle-aged, rather matronly woman I dubbed "Oma" (Granny), who would inquire with a friendly, indulgent smile after my girlfriend in West Berlin. And how was my mother's visit? Did she enjoy the trip to the Baltic?
Reading my Stasi file a few years later, I saw our chats coolly committed to official paper. I don't hold it against her. I even discovered they had a codename for me, "Lupus." My mysterious 72-year-old mother was "Bluete" (Blossom).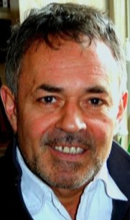 Douglas Hamilton (photo), a German speaker with experience in then West Germany, was senior correspondent in France when he was sent to East Berlin in November 1989. Now a correspondent in Israel and the Palestinian Territories, he recalls: Everyone had wanted it but no-one had predicted it, and when it happened no one could quite believe it. East Germany had stunned itself and the world by suddenly letting its people cross the Wall to the West.
There was great shock, then great joy that night. The mood was electric, then ecstatic, then something more. It became one of those unique moments of what I can only call mutual human recognition, when complete strangers could embrace each other in the chaotic, jostling, delirious crowds.
It was impossible to resist the euphoria and carry on coolly as the objective reporter. The initial sense of utter disbelief, followed by the realisation of hope suddenly triumphant, was too powerful. Everyone was swept along...
It was thrilling, humbling and uplifting to be there. The consequences were impossible to grasp all at once. It took a day, maybe more, just to realise that a whole new future had opened up, not just for Germany but for Europe and beyond. The magic did not last too long, of course - mass empathy cannot go on indefinitely. A few weeks later I covered the fall of communism in Czechoslovakia in a jubilant, snowy Prague, and later the revolution in Romania, where joy at the toppling of Nicolae Ceausescu was streaked with dark revenge.
But the fall of the Wall and the end of Germany's division was the greatest catharsis I had ever witnessed.

Peter Jebautzke (photo), who grew up in East Germany, has worked for Reuters for 12 years as an IT field specialist. Describing his first trip to West Berlin at age 24, he writes: I had always dreamed of climbing the Alps but unfortunately, the Berlin Wall was in the way.
In November 1989 I was 24 and working as a trainee at the East German railway after studying cybernetics and information technology. I loved computers and hoped to be able to own one myself some day - a rare privilege in East Germany.
Along with millions of others I watched Guenter Schabowski's news conference live on television on Nov. 9 when he pronounced those fateful words - Reisefreiheit (freedom to travel) and unverzueglich (effective immediately).
It was the moment we'd all been dreaming about. I went to the Oberbaumbruecke border crossing that leads into the West Berlin district of Kreuzberg - a world away until now even though it was just a few blocks south.
I was in a throng of people and held up my passport to show the East German border guards as we all swept across the border. They didn't even look at it. It was simply incredible. Just a few hours earlier I might have been shot at trying to do this and now I was being whisked across in a flood of people and the guards didn't even seem to care.
I couldn't believe I had simply strolled over to West Berlin... I couldn't believe everything happened so fast and I was a bit overwhelmed.
The fall of the Wall was the best thing that ever happened to me. Suddenly, everything I dreamed about was possible. I work all day and night with computers, have travelled as much as possible and been to the United States at least 10 times - climbing mountains in Arizona, Utah, California, Washington and Oregon. And yes, I finally got to climb the Alps.