News
Obituary: Ron Owens
Monday 13 December 2021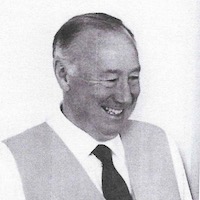 Ron Owens (photo), formerly a long-serving Reuters marketing executive, died last month in Geneva as a result of COVID-19 complications. He was 75.
A graduate of Edinburgh University, Owens joined in 1971 as a project manager in the development group of Reuters Economic Services, Peter Thomas writes.
Two years later he left to work for a US hardware company in Tucson, Arizona before re-joining Reuters in the late 1970s as a marketing manager in New York. During this time he was closely involved in the expansion of financial services in Reuters North America.
In 1987 he moved to the Reuters Geneva office where he remained for the rest of his Reuters career. He was a much-respected and valuable member of the Reuters European operation, in a variety of roles. These included the sales of transaction products in the foreign exchange and commodities markets. He was particularly adept at demonstrating to customers ever more complex technical services.
He was a pioneer within the company of web-based services, having understood at an early stage the potential of the Internet.
A well-built man, with a similar personality, Owens was very bright with a great sense of boyish humour, based on very quick wit.
He is survived by his wife Trish, and two daughters, Alix and Kendal. ■