News
Obituary: Prapan Chankaew
Tuesday 14 December 2021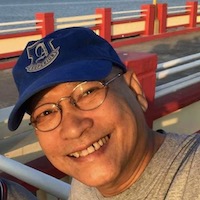 Prapan Chankaew (photo), one of Reuters longest-serving videojournalists, died in Bangkok on Monday after a long illness.
He started with Visnews as a cameraman in 1987 and his first assignment was to cover fighting in Cambodia between the Khmer Rouge and government forces.
Chankaew was based in Cambodia from 1991 to 1993 to cover the peace agreement and the arrival of UN peacekeepers, said John Pullman, global managing editor for visuals.
In 1999 he went on assignment to Timor Leste (East Timor) as pro-Indonesian militia groups launched attacks on civilians. As the violence swept through the country, he was evacuated with other foreign journalists to Indonesia on a plane chartered by the International Red Cross. After the 9/11 attacks on the United States, Chankaew travelled to the border between Pakistan and Afghanistan to cover the US invasion of Afghanistan.
He became senior producer for Indo-China in August 2004, and two months later was leading a video team covering the Boxing Day Tsunami in Phuket, Thailand. In 2010 he was in Myanmar to cover Aung San Suu Kyi's release from house arrest and the elections that followed.
"Prapan was one of our most experienced videojournalists, and he was always generous in sharing his knowledge with everyone he worked with," said Asia video editor Ahmed Assar. "He was always calm - whether he was in the middle of a riot, a war, or just trying to transmit his exclusive video on an unreliable satellite dish from the middle of the jungle. We will all miss him." ■
SOURCE

Reuters