News
Reuters extends search for new president, names stopgap
Thursday 9 December 2021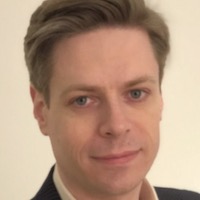 Reuters is still looking for a successor to president Michael Friedenberg and has appointed another senior executive to take on his duties while the search continues.
Friedenberg announced in September he would leave the company on 31 December. He did not say why he was going after three years in the job.
Steve Hasker, chief executive of Reuters owner Thomson Reuters, said on Wednesday Matthew Keen (photo), the agency's chief financial officer and head of finance transformation at Thomson Reuters, would take on "interim responsibilities".
"Matt knows the Reuters business inside and out, and will oversee the Reuters growth and investment program, leading the executive team until a new President is appointed," he wrote in a note to staff.
Good progress was being made internally and externally but such an important appointment could not be rushed, Hasker said. "We aim to provide a further update on the permanent appointment in Q1."
Friedenberg's replacement was discussed during a visit by Alessandra Galloni, London-based editor-in-chief, to Reuters newsroom at Times Square, New York.
In an informal hybrid question and answer session, she said that, unlike this past year when there were no salary increases, there will be raises next year. She gave no timing or range of extra money. ■
SOURCE

Reuters