News
Reuter names new global managing editor
Wednesday 1 December 2021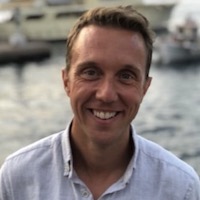 Reuters promoted its head of the global news desk Nick Tattersall (photo) as global managing editor, newsroom with effect from next month.
"Our people are our most important asset," editor-in-chief Alessandra Galloni said in her announcement of the appointment. "Nick will work with newsroom leaders worldwide to ensure that we are recruiting, training, developing, promoting and inspiring our global newsroom."
Tattersall has worked extensively in Reuters newsgathering and production for more than 20 years and he has reported from Europe, the Middle East and Africa.
In his most recent global news desk role he ran Reuters transition to a unified 24/7 editing operation. Previously he oversaw the Europe, Middle East and Africa file as that region's managing editor, news.
Galloni said Joyce Adeluwoye-Adams, editor for newsroom diversity, will report directly to her, effective immediately, as part of Reuters ongoing commitment to improving the diversity and inclusiveness of its global newsroom.
Adeluwoye-Adams had pioneered Reuters diversity efforts over the last two years, "pushing us all to make critical changes to our mindset, culture and decision-making," Galloni said. ■
SOURCE

Reuters