News
EU approves $27 billion takeover of Refinitiv
Wednesday 13 January 2021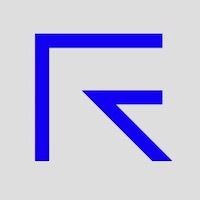 The $27 billion takeover of Refinitiv by the London Stock Exchange cleared its last major hurdle on Wednesday with approval by EU anti-trust regulators.
Refinitiv is 45 per cent-owned by Reuters parent Thomson Reuters. The rest is owned by private equity investors.
The European Commission, which oversees competition policy in the European Union, said its investigation found a number of concerns about the deal but that they would be addressed by "remedies", including the sale of LSE's Borsa Italiana, which runs the Milan stock exchange. Pan-European bourse Euronext has already agreed to buy Borsa Italiana for €4.3 billion, subject to the Refinitiv takeover getting approval.
The combined LSE-Refinitiv business will be a trading powerhouse across fixed income, currencies, equities and derivatives and a stronger competitor to Bloomberg, which leads the market for financial information.
The LSE said the deal remained subject to a small number of merger control and financial regulatory authority approvals and was expected to complete in the first quarter of this year. It is still subject to regulatory approvals in several jurisdictions. ■
SOURCE