News
Refinitiv cannot afford to slip in challenging Bloomberg - WSJ
Sunday 17 January 2021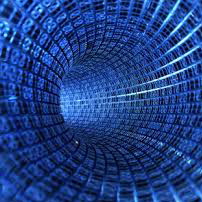 Investors have high hopes for the new financial data giant created by the imminent merger of Refinitiv and London Stock Exchange but it cannot afford to slip as challenger to market leader Bloomberg, The Wall Street Journal said.
Refinitiv has good data but needs to be simpler to use, UBS analyst Michael Werner says. He thinks the combined group does not need to beat Bloomberg but rather just "narrow the gap," so it can eventually raise prices. This will likely require investment in its systems and possibly bolt-on acquisitions.
Financial data is a hot sector, the Journal said. Shares in listed providers S&P Global and FactSet Research Systems are up by roughly two-thirds over three years. Investors have even higher expectations for LSE: Its shares have risen almost 150 per cent in dollar terms over three years.
The underlying reason is strong demand for financial information. Market data revenues grew roughly six per cent in both 2018 and 2019, according to consulting firm Burton-Taylor.
The Journal said the basic logic of the LSE-Refinitiv deal is to combine a data producer with a data supplier. By linking both ends of the value chain, the companies hope to cross-sell services to each other's clients and create new products.
Returns from the deal will come in part from refinancing and paying down some of Refinitiv's $12.5 billion debt and cutting costs.
"A true challenger to Bloomberg is an exciting prospect, but LSE has a lot to do," it said. ■
SOURCE

The Wall Street Journal