News
Obituary: Simon Haydon
Thursday 26 November 2020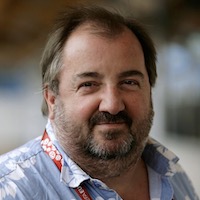 Simon Haydon (photo) joked and smiled his way through four decades of journalism covering news and sport around the world for Reuters and the Associated Press, winning affection and friendship from colleagues everywhere he went.
Haydon, who was 64, died peacefully at a hospice near his home in southern England on Tuesday, a few weeks after he was diagnosed with an aggressive form of cancer and after contracting COVID-19. His wife of almost 40 years, Barbara, was at his side.
A gregarious bon viveur who never shied from poking fun - often at himself - Haydon joined Reuters in London in 1982 after starting out on provincial newspapers. He was one of several recruits taken on after a lengthy hiring freeze - among them the late Doug Hamilton, Jill Serjeant and William Maclean, both still with Reuters. Haydon dubbed the group "The Survivors" after management realised it had made too many hires and laid off two of them.
Haydon's 20 years with Reuters included postings to Oslo, Paris, Wellington and Stockholm as well as on the London Sports Desk and with the events database Kalends. "Simon was the eternal optimist who saw the bright side of every situation," said Paul Holmes, one of the band of Survivors. "I've never forgotten how when he was leaving Oslo for Paris, he tried to convince me to apply for his job by telling me it was dark in Norway for only half the year."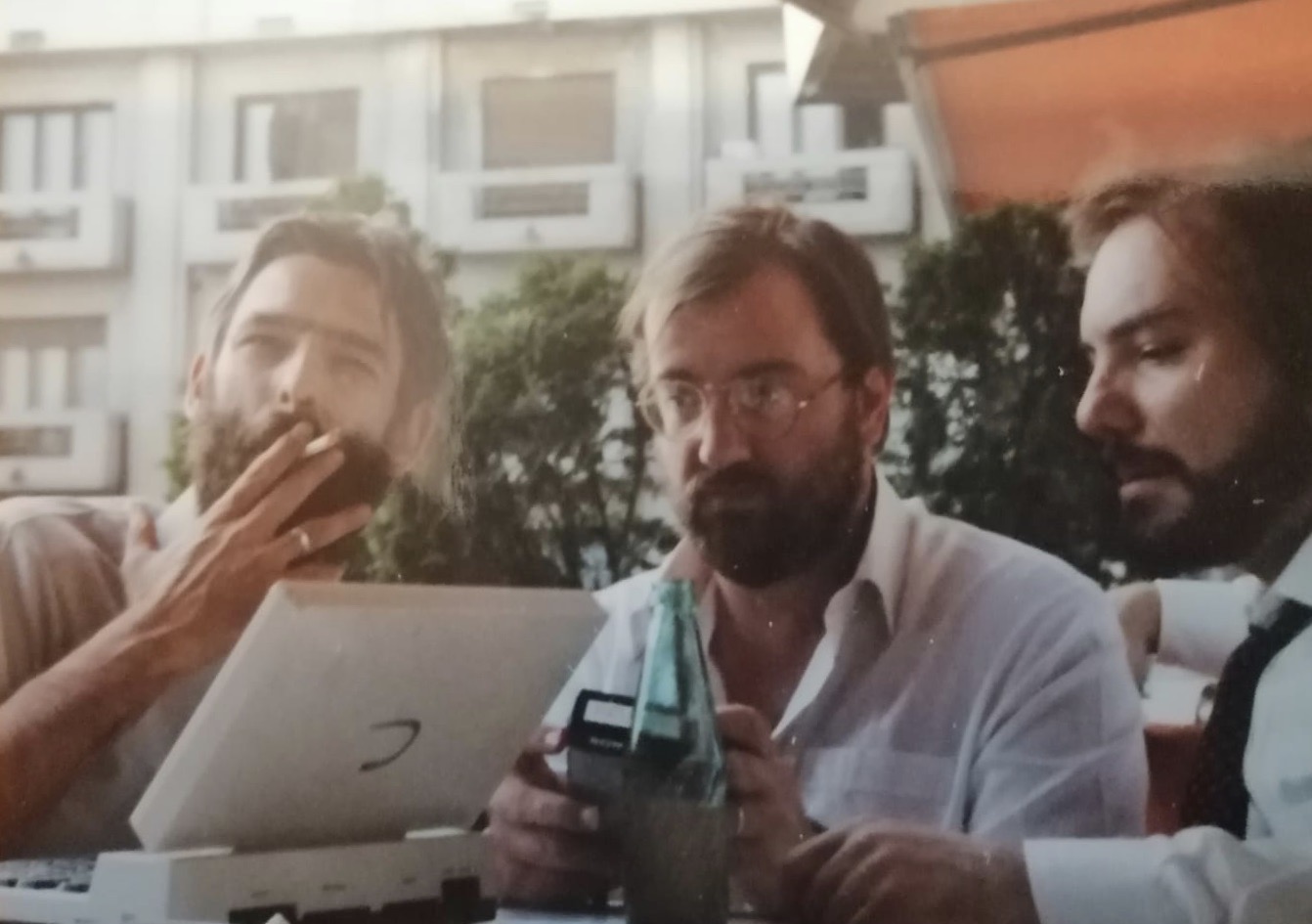 Colleagues paid tribute to a "force of nature" with a great flair for writing whose warmth, wit, team spirit and tenacious pursuit of the story they recalled from assignments as diverse as the Romanian revolution and the 2007 cricket World Cup in the West Indies.
Haydon was at home in Paris in late December 1989, packing to leave for a Christmas holiday, when Reuters issued an urgent call to correspondents around Europe to get to Bucharest "soonest", he wrote later. Within hours, he and photographer Charles Platiau were on their way, reaching the Romanian capital via a flight diverted to eastern Bulgaria, taxi rides and hitchhiking.
"Three of us, all agency reporters, booked into a small hotel which looked relatively safe. Ten minutes later as I stood at reception telephoning my first copy, I realised we were wrong. Soldiers took shelter on the floor beside me and tanks moved into positions outside. We were in the middle of a combat zone," Haydon wrote.
He was among the first journalists to visit Nicolae Ceausescu's 40-room mansion days after the dictator's execution, describing it as "dripping with gold and silver and packed with art treasures while his nation starved." Local correspondent Roxana Dascalu, who met Haydon soon after his arrival, said she was immediately struck by his great sense of humour, even in those dangerous days. "He was fun to work and be with," she said.
Erik Aronsson, former head of the Reuters Swedish service, hailed the combination of humour and professionalism that Haydon employed to mentor and manage colleagues as bureau chief in the Nordics and Baltics from Stockholm in the mid-1990s. "He also took quick strides into the Swedish language, although some things continued to confuse him - like the road sign Fartkontroll (speed trap). He made us, the local Swedish staff, feel that we were part of one of the world's best journalistic environments," Aronsson said.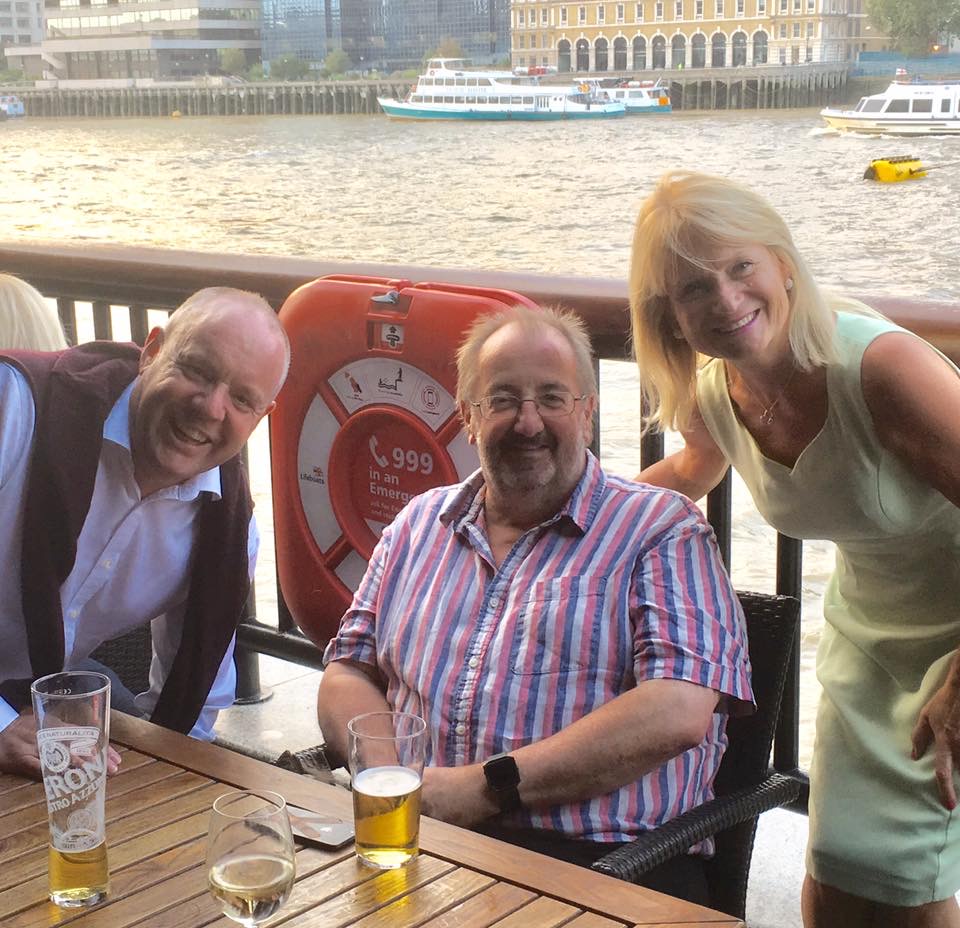 Belinda Goldsmith, now editor-in-chief of the Thomson Reuters Foundation, also worked with Haydon in Stockholm. "I remember calling him near tears late one Friday afternoon when I had snapped a figure sourced to the Swedish tax agency rather than the national debt office in a mistranslation and fearing a major correction. 'Goldsmith,' he said, 'No one cares, It's 5.30 on a Friday. Log off and go and get a glass of wine and calm down'," Goldsmith recalled.
After leaving Reuters, Haydon returned to provincial sports journalism before joining the AP in London, first on its Europe and Africa desk and then, after an interlude with a property newsletter, as international sports editor, overseeing AP coverage of major sporting events for a decade.
"Simon never forgot that covering sports is supposed to be fun. He was at his happiest at global tournaments and big events, always willing to help on whatever was needed," Michael Giarrusso, the AP's global sports editor, said in an obituary carried on the AP wire.
Haydon retired in 2018 after a heart attack to focus on his greatest loves - Barbara, their sons Harry, Jack, Tom and Will, his dogs and photography. Never shy to joke about his weight, he had his own blog as "The Fat Ref" where he recounted his experiences refereeing amateur football matches and commented on big league refereeing calls. "I became a referee after shouting at a referee in Kent one day and receiving a dressing down from him," he wrote.
The funeral will take place on Friday 18 December. Donations may be made in Haydon's memory to the Hospice in the Weald.
---
PHOTOS: (1) Simon Haydon (centre) at a café in Bucharest in May 1990 when he was there to report on Romania's first post-revolution election. Paul Holmes is on the left. On the right is local fixer Laurent. (2) With Trevor Datson and Belinda Goldsmith in Stockholm in August 2018 at a reunion of members of the Stockholm bureau. ■