News
Obituary: Paul Wyatt
Thursday 12 November 2020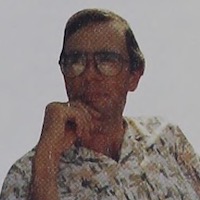 Paul Wyatt (photo), formerly a Reuters employee relations manager in London for a quarter century, died at home on Wednesday after being diagnosed with motor neurone disease. He was 74.
Wyatt joined Reuters staff department in 1980 and retired in 2005 as head of employee relations, moving to Cornwall where he immersed himself in local affairs.
He was President of Falmouth Rotary from 2014 to 2016 and particularly embraced the work of Rotary International and the Bill Gates Foundation to eradicate polio. He walked with the help of calipers on his left leg and a special boot after contracting polio in Malaya at the age of six. His other four siblings died of it.
Wyatt was delightful company, sometimes very funny and always made light of his own disabilities, a colleague recalled. He was "a real gentleman of the old school". ■