News
Reuters launches new business line aimed at professionals
Wednesday 11 November 2020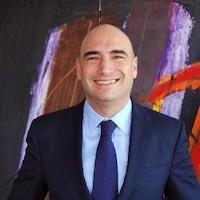 Reuters is launching a new business line of news, analysis and events for professional decision-makers.
Much of Reuters revenue is focused on serving corporate clients through licensing news and data services. With Reuters Professional, it will push to serve individual professionals more directly across an array of digital platforms.
"We think that the professionals market is a $36 billion industry," says chief marketing officer Josh London (photo), who heads the project. He adds: "We've been serving professionals since 1851, so this is a natural progression of that expertise."
Reuters website will be re-launched early next year with new focus areas leaning more heavily into industry-specific expertise across topics.
Reuters recently bolstered its professional legal news offering by adding 15 new editorial staff members to its legal news team.
It estimates that it reaches 124 million professional decision-makers globally, through digital, mobile, social, audio and media platforms.
A four-day conference of 25,000 executives including European Central Bank president Christine Lagarde and other leading names in business, finance, politics, tech and media will be held virtually due to the pandemic from 11 to 14 January. It will compete with Bloomberg's New Economy conference next week and the annual World Economic Forum in Davos. ■
SOURCE