News
Obituary: Fabio d'Inzeo
Friday 11 September 2020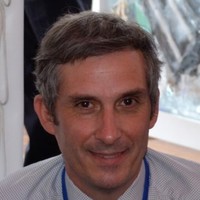 Fabio d'Inzeo (photo), formerly Reuters Information Management Systems manager in Italy, died on Thursday after a long fight against cancer. He was 59.
The son of Piero and nephew of Raimondo d'Inzeo, Italian show jumping legends and multi-medal Olympic winners, he joined Reuters in 1986.
His knowledge and vision of technology, made him a precursor of the digital era offering to clients in Italy very sophisticated solutions which increased their loyalty and were adopted in other regions outside Italy.
In the early 1990s he developed one of the first equities low tier products, REUTERCAST, based on television technology which was sold in thousand of terminals in Italy and used in other European countries.
D'Inzeo left Reuters in 1999. He is survived by one son and one daughter. ■