News
$27 billion Refinitiv deal faces Brussels heat
Wednesday 26 February 2020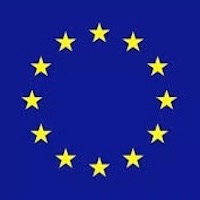 The $27 billion London Stock Exchange acquisition of Refinitiv is facing intense scrutiny in Brussels, raising the risk EU regulators will subject it to a much lengthier probe than the companies expected, the Financial Times reported.
The companies have yet to formally notify competition regulators of the deal, a step required to start the review of an acquisition that was acclaimed by the LSE's shareholders when it was announced last August.
A plan to do so by the start of the month slipped because of the unexpected scrutiny of the deal in the so-called pre-notification phase, according to three people with direct knowledge of the discussions, the FT said.
Few shareholders and analysts anticipated the tie-up would face significant hurdles, with the companies having previously indicated it would close in the second half of the year. However, the LSE and Refinitiv are now gearing up for a protracted legal battle, the people said.
The so-called pre-notification stage is becoming an increasingly important one in Brussels, offering both companies and regulators a chance to identify potential concerns and remedies before a formal probe starts.
However, a lengthy pre-notification period is often a signal that regulators will embark on a lengthy probe that only a minority of deals face.
"The deal is likely to go into a lengthier probe and we are not on the clock yet," according to one person involved in the discussions. "It could spill into next year."
Advisers to the LSE are frustrated that regulators are asking too many questions at this early stage, according to one person familiar with the discussions. They have complained the process is making their lives "too miserable", the person added.
Once regulators complete a lengthier probe, they can force companies to sell businesses or even block a deal.
The LSE and Refinitiv said they were still aiming to close the deal by the end of the year. ■
SOURCE