News
Obituary: Colin McSeveny
Monday 9 March 2020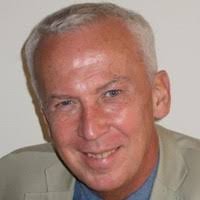 Colin McSeveny (photo), a correspondent in Madrid, Mexico City, Havana and Lisbon during nearly 12 years with Reuters, died on Saturday 29 February aged 66.
His death followed a routine dental procedure in December 2017 which led to an infection causing a condition that remained undetected until it led to a stroke in March 2018 and extensive disability.
In Havana in 1985, McSeveny and visiting general manager Michael Nelson had an interview with Fidel Castro. It started at midnight and only finished five-and-a-half hours later when Nelson said he and his wife had to leave to fly to Kingston, Jamaica en route to San Francisco.
A Glaswegian who joined Reuters in 1978 as a graduate trainee, McSeveny's post-Reuters career was as the Glasgow Herald's business correspondent and then as head of media relations for energy company Scottish Power where he spent 12 years followed by a similar role with Smiths Group.
He and his wife Lesley had two children.
The funeral is at 10:30 am on Monday 16 March at East Chapel, West London Crematorium, Harrow Road, Kensal Green, London. ■