News
Hong Kong bourse pulls play for LSE, clearing way for Refinitiv deal
Tuesday 8 October 2019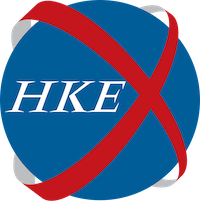 Hong Kong's bourse on Tuesday scrapped its unsolicited $39 billion approach for London Stock Exchange Group, which had threatened to upend the LSE's own $27 billion plan to buy Refinitiv.
The Hong Kong exchange had said the LSE would have to ditch the Refinitiv purchase for its offer to go ahead.
Refinitiv is 45 per cent owned by Thomson Reuters which owns Reuters News.
HKEX chief executive Charles Li wrote in a blog post, "We still believe the strategic rationale for the combination of our two businesses is compelling and would create a world-leading market infrastructure group.
"Despite a huge amount of work and discussions with a broad set of regulators and extensive shareholder discussions, the level of engagement from LSEG led us to conclude that the continued pursuit of a combination of the two businesses would not be in the best interests of our own shareholders."
The approach's chance of success had been viewed by analysts as slim after it was emphatically rejected by the LSE just two days from the HKEX going public with its interest. Political turmoil engulfing Hong Kong, and perceptions of Beijing's growing influence over the city, were seen as another key obstacle to any deal.
Under British takeover rules, the HKEX had until tomorrow to make a binding offer for LSE. The withdrawal of the approach means it cannot bid again for the LSE for at least six months unless the LSE's management agreed to an offer, another group made a bid for the London exchange operator, or other events were deemed to be a material change in the LSE's circumstances.
"If the Refinitiv deal surprisingly fails to get approval, I think we could see HKEX come again," said China Galaxy Securities analyst Chi Man Wong.
"The (LSE) shareholder meeting (to approve the Refinitiv purchase) has been tentatively set for November but there is no firm date. If that deal fails then HKEX will be there." ■
SOURCE