News
Obituary: Assem Abdel-Mohsen
Tuesday 8 October 2019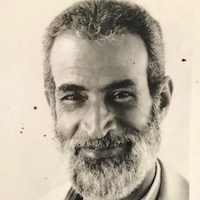 Assem Abdel-Mohsen, the father of Reuters Arabic service in its current base in Egypt, died on Sunday after an illness. He was 81.
As a fresh history graduate from Cairo University, Abdel-Mohsen took it upon himself to learn professional English to turn his passion for journalism into a reality with an international news organisation. His effort paid off when he joined Reuters in 1961.
As a correspondent, he helped cover Egypt in the socialist era of Gamal Abdel Nasser in the 1960s and under Anwar Sadat, who changed the country's orientation to the West, in the 1970s. He covered Egypt's wars with Israel as well as Sadat's historic visit to Jerusalem in 1977.
In the late 1970s, the Arabic service, then based in Beirut under Elias Nawas, was suffering from the ups and downs of the Lebanese civil war (1975-1990). When Reuters decided to start a small operation in Cairo to take off some of the burden on Beirut staff, Abdel-Mohsen was the best candidate to do the job.
In 1980, he started with a three-member team of sub-editors who produced translated news from a small room in the Cairo office using the then standard telex technology. As the situation in Lebanon deteriorated and Beirut staff found it increasingly impossible to travel between East and West Beirut, where the Lebanon office was based, Nawas delegated more work to Abdel-Mohsen and his team.
The Cairo translation and editing operation grew in tandem with the demise of its Lebanon counterpart and in the mid-1980s, Abdel-Mohsen was appointed editor of the service that was by then completely produced in Cairo. Under him, the service became one of the main sources of international and regional news for the Arab world where impartial coverage was a rarity. He was also part of the Reuters team that covered the Madrid peace conference to bring Israelis and Palestinians together in 1991.
"Like many colleagues, I have been fortunate to have worked with Ustaz Assem (as we all called him) for five years when he was Editor of the Arabic service. Assem was a legend: incisive, sharp, authoritative, eloquent, wise and a bank of knowledge," Middle East editor Samia Nakhoul said.
"To him his team were like his family. He was protective, supportive and yet strict and demanding. He had a dry sense of humour and made every newcomer into the newsroom feel at home," Samia added.
After leaving the service in 1993, Abdel-Mohsen covered the Yemen unification war and became a roving Reuters correspondent in the Middle East. He retired in 1996. But after a few years trying to satisfy a passion for farming in his birthplace village in the Nile Delta, the late Magdy Abdel-Aziz, then editor of the service, persuaded him to come back to journalism. He spent another decade as a consultant, helping mentor young talents joining an expanded service.
Nadia el-Gowely, current editor of the service, said: "Ustaz Assem has passed on his passion for journalism, his high standards for the profession and above all his moral compass to scores of journalists in Egypt and the Arab world. His stamina for work was impressive and contagious.
"He was a firm yet compassionate leader who would bring out the best in his people and help them discover and achieve their full potential. For those who had the privilege of working with him, Ustaz Assem will always be a legend."
In 2004, he ran a series of training courses for Iraqi journalists in a Reuters Foundation project that created Aswat al-Iraq, Iraq's first independent news agency, teaching them the skills, standards and ethics required. He became its first editor in the tough years of civil strife, coaching dozens of Iraqi reporters who had grown up under the rule of Saddam Hussein where the state controlled the media.
"This was a risky operation and I slept much easier knowing that Assem and his team of editors would never allow any story to be published that did not meet the high standards that he had always practised at Reuters. He became a mentor and friend to so many of these young Iraqis and spent enormous amounts of time communicating with them throughout the worst times in Iraq", said Jo Weir, former director of TrustMedia, Thomson Reuters Foundation.
"He will be sadly missed by them and by everyone at Thomson Reuters Foundation who worked with him," she said. ■