News
Refinitiv discusses combining with LSE - report
Friday 26 July 2019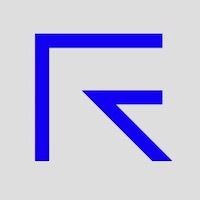 The London Stock Exchange is in talks to combine with Refinitiv in a deal that would create a global exchanges and data powerhouse, the Financial Times reported.
It quoted "several people briefed on the matter".
A deal for all or large parts of Refinitiv, carved out of Thomson Reuters last year in a deal with Blackstone, the world's largest private equity investor, may be announced as soon as next week, two of those people told the FT. They cautioned that there was no certainty any agreement would be reached.
The FT said the LSE and Blackstone declined to comment.
Refinitiv was formerly financial and risk, the terminals and data division of Thomson Reuters. Blackstone headed a consortium of investors that acquired 55 per cent of the business, leaving the remainder in the hands of Thomson Reuters.
Refinitiv was valued at $20 billion in last year's leveraged buyout. As part of the deal, the private equity investors agreed to pay Reuters a minimum of $325 million a year for 30 years for the supply of news, making it the agency's largest customer. Reuters is going through a restructuring to get into shape to supply Refinitiv.
Since the acquisition, Refinitiv has embarked on a cost-cutting campaign to make the business more efficient. It had been expected to sell some assets after Blackstone took control of the company last October.
The FT said the talks come at a time when London's role as a global financial centre is facing questions, with the UK preparing to withdraw from the European Union under new prime minister Boris Johnson. ■
SOURCE

Financial Times