News
Refinitiv fast flip could net investors $7 billion
Saturday 27 July 2019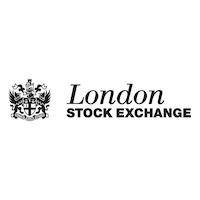 The London Stock Exchange confirmed it is in discussions to acquire Refinitiv for $27 billion, including debt.
The deal would come less than a year after the world's biggest buyout firm Blackstone led a consortium of private equity investors to acquire a majority stake in Thomson Reuters' terminals and data business and rename it Refinitiv, valuing the company at the time at $20 billion including debt.
As part of the deal, the consortium agreed to pay Reuters at least $325 million a year for 30 years for the supply of news.
Since then, the investors have embarked on a cost-cutting campaign to make the business more efficient. Reuters has also been shedding staff.
Thomson Reuters said the Reuters news agreement will continue if ownership of Refinitiv changes.
Private equity firms aim to buy businesses so they can subsequently sell them at a profit, typically between three and five years later.
A deal with LSE for Refinitiv so soon after the carve-out from Thomson Reuters could prove to be a quick, profitable flip for Blackstone.
LSE said in a post-midnight statement it would pay for the deal with newly issued LSE shares as currency, turning Refinitiv's existing investors into LSE shareholders who would own about 37 per cent of the combined company and hold less than 30 per cent of the voting rights.
Thomson Reuters currently holds a 45 per cent stake in Refinitiv. It confirmed the negotiations in a statement and said it will own a 15 per cent stake in LSE if the deal is completed.
Based on the valuation the deal would assign to Refinitiv, Blackstone will have roughly doubled the value of its original investment in the company.
LSE and Thomson Reuters both cautioned that there is no certainty discussions will progress or that a transaction will be forthcoming. A person familiar with the matter said on Friday that if the negotiations conclude successfully, a deal could be agreed next week.
Refinitiv did not immediately respond to a request for comment, while Blackstone declined to comment.
The LSE said it aimed to achieve annual cost savings of more than £350 million within five years of a deal.
If the deal goes through it would transform the LSE into the main rival to Bloomberg with annual combined revenues of more than £6 billion.
Thomson Reuters shares hit a record high to end trading on Friday up 4.5 per cent to C$92.74 in Toronto after the Financial Times first reported the deal talks. The stock is up 62 per cent since the end of January 2018, when Blackstone and Thomson Reuters announced the deal for Refinitiv.
Under Blackstone's majority ownership, Refinitiv has been shedding non-core assets. In April, it launched an initial public offering of Tradeweb Markets, an electronic trading platform for bonds and derivative instruments. It has also been in talks with Deutsche Börse about selling its foreign exchange electronic trading platform FXall. Deutsche Börse said on Saturday it no longer expected to buy some foreign exchange assets from Refinitiv. ■
SOURCE