News
Refinitiv: Did the Thomsons throw in the towel?
Sunday 28 July 2019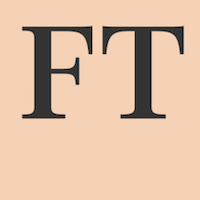 London Stock Exchange's bid for Refinitiv raises a ticklish question for Thomson Reuters: Could it not have sold Refinitiv to LSE itself, a Financial Times commentary said.
LSE's "audacious all-share purchase of Refinitiv looks like a win-win deal, even at a steep enterprise value of $27bn," columnist Lex said in a piece headed LSE/Refinitiv/Blackstone: Julius squeezer.
"But the mooted transaction cannot be described as a win-win-win deal. Two of the participants may emerge with much greater credit than the third," it said.
"Buying Refinitiv - which is Reuters minus its news agency and some other businesses - would turn LSE into a business worth more than £40bn, if investors and regulators approve. The group should then have the scale needed to compete toe-to-toe with the likes of Intercontinental Exchange of the US and Germany's Deutsche Börse."
Blackstone and its investors should get an equity uplift of almost two times on the controlling stake in Refinitiv they bought from Thomson Reuters last year.
"That raises a ticklish question for the Canadian media group, now a minority shareholder. Could it not simply have sold Refinitiv to LSE itself, capturing all the upside?
"The business set up by the great Paul Julius Reuter in 1850 was drifting even before Thomson Corporation took Reuters over in 2008. During the eighties, for example, Bloomberg's slicker data terminals began invading trading desks previously dominated by Reuters machines," Lex said.
Blackstone's heavily leveraged purchase of 55 per cent of Refinitiv, announced early in 2018, gave the group a decent enterprise value of $20 billion. "But it still felt like Thomsons was throwing in the towel."
Blackstone has capitalised on Refinitiv slickly, spinning off venues group TradeWeb, for example, Lex said, adding: "The alternative assets giant may now have to argue that the multiple for the LSE deal is not merely another cautionary illustration of its razor-sharp shrewdness." ■
SOURCE

Financial Times