News
What makes Reuters unique, by the editor-in-chief
Tuesday 30 July 2019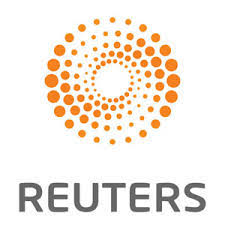 Five attributes distinguish Reuters, editor-in-chief Stephen Adler told staff in an update on the agency's newsroom of the future project.
Broadly, they are its vast global audience, a global perspective, the Trust Principles, diverse revenue streams, and being "merchants of speed".
"Our work on Newsroom of the Future, and recent external events, have reinforced for me just how distinctive Reuters is in today's news ecosystem. Our distinctiveness is both a point of pride and a call to action - to continue to strengthen our competitive advantages and to communicate these special attributes to our internal and external audiences," he wrote in a blog post.
Adler said Reuters global audience is estimated at 1-2 billion individuals a day. More than any other news team, Reuters is on the ground everywhere.
As for its global perspective, "As a news operation, we're not British or American or Canadian or German or Chinese or Singaporean but fundamentally non-national. Therefore, unlike most competitors, we don't reflect one country's perspective and then project it outward but rather approach our work with a global mindset."
The Thomson Reuters Trust Principles "are truly differentiating and, on a personal note, are one of the main reasons I prefer to work at Reuters than anywhere else. Our commitment to 'integrity, independence and freedom from bias' is especially powerful in a world in which threats to free speech and press freedom are on the rise globally, and in which some other news organizations have accepted censorship and self-censorship as necessary evils."
It benefits from diverse revenue streams because through multiple customer groups, a rarity for news organisations, which typically serve consumers directly. Roughly 54 per cent of Reuters revenue comes from Refinitiv, the terminals and data business spun out of Thomson Reuters last year; about 40 per cent from the news agency which sells news primarily to other news organisations; and the remaining six per cent from direct-to-consumer platforms and other business lines.
"This diversity of customers, which generate most of our revenue via long-term subscriptions, enables us to support more journalists on the ground than any other independent news organization. It also has spurred us to build extraordinarily valuable domain expertise in business, economics and finance, as we have also excelled in general reporting across multiple media. With its intense focus on customer needs as we create, curate and publish our file, Newsroom of the Future will help us serve our diverse audiences even better," Adler wrote.
"Crucially, we are merchants of speed in an age in which speed counts more than ever for all our customers, including those on digital and social-media platforms. Through our new global desk, a streamlined editing process, and a more systematic approach to technology, we are poised to continue excelling in the intense competition to be first (while, of course, accurate!) in our coverage."
In a separate message, Tiffany Wu, Americas editor, and Nick Tattersall, global news desk head, gave details of the next steps to build a global news desk.
"This new structure reflects our sharper focus on customers, allows us to better organize around global news priorities and big breaking stories, standardizes our editing process and reduces management layers," they said.
The current three regional desk heads - Howard Goller, Jon Boyle and Neil Fullick - have been appointed day editors for New York, London and Singapore, respectively. They will manage the global spot file and ensure smooth handovers between time zones.
Seven new global roles are being advertised: financial desk editor, financial deputy desk editor, media and consumer desk editor, media and consumer deputy desk editor, sports desk editor and weekend editors in London and Singapore.
Editing desks in Bangalore will continue to operate as essential partners to the global news desk, they said, adding: "Our aim is for the new structure to take effect when we launch the Global News Desk in September. There are still things to work out, including how the roles of other members of the desk may change within this new structure and who will manage which desk editors." ■
SOURCE

Reuters