News
3XSQ fire damages sign, no injuries
Sunday 19 May 2019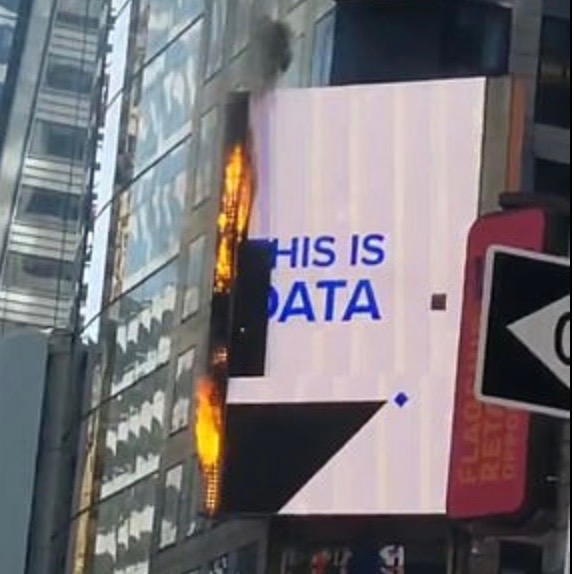 An electronic advertising board on the Thomson Reuters building in New York's Times Square burst into flames on Saturday, causing damage but no injuries.
The fire did not spread inside the building.
Reports said bright flames and thick smoke could be seen shooting out the side of the building at 3 Times Square, located on Seventh Avenue between 43rd and 44th Streets, Manhattan.
The sign, which covers about four floors of the building, remained in operation throughout the blaze which was extinguished by fire fighters in less than an hour. ■
SOURCE