News
Reuters offers enhanced buyouts for New York-based journalists
Sunday 19 May 2019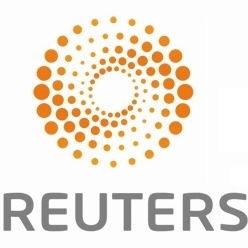 Reuters is offering journalists in New York enhanced severance packages in a new buy-out scheme based around its "Newsroom of the Future" initiative.
A total of 24 unionised employees are eligible. The company wants up to eight volunteers.
Standard severance pay is two weeks' pay per year of service, up to 52 weeks. The longest-serving employees, those hired before 31 December 1987, who take up the offer will receive an additional 15 weeks of pay for a total of 67 weeks of pay. Those hired between 1 January 1988 and 31 December 1995 will receive an additional 12 weeks of pay. Those hired between 1 January 1996 and 30 March 2000 will receive an additional nine weeks of pay.
The offer is limited to text journalists who were hired on or before 31 March 2000 and are members of the NewsGuild of New York. The target group largely comprises editing desk staff and a few reporters. The aim is for them to exit on 12 July.
The Guild said the programme was discussed by its representatives including unit chair Dan Grebler with management executives including managing editor Don Durfee and Labor Relations vice president Glen Russo on Thursdays 9 and 16 May.
It said Durfee characterised the enhanced buyouts as part of Reuters "Newsroom of the Future" initiative.
"We pointed out that without stronger enhancements, employees are not likely to raise their hand for consideration," the Guild said. "To our surprise, management responded that while they hoped for a good response, it was not critical to their master plan.
"When asked to define that plan so members can make informed decisions about their future, they said it was too early in the process to know exactly how Top News will be restructured and how that would impact the creation of a global editing desk. When we continued to pass the point, Russo said there would be no layoffs, even if no one volunteers."
The Guild added: "The conversation about the 'Newsroom of the Future' is far from over. We'll continue to follow up with management about their plans for the editing desk, for Top News, as well as for the rest of our newsrooms across the country…" ■
SOURCE

NewsGuild of New York