News
Thomson Reuters appoints new president of Reuters
Tuesday 13 November 2018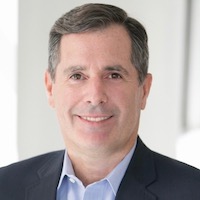 Reuters editor-in-chief Stephen Adler is stepping down as the agency's president in charge of media business.
His successor is Michael Friedenberg (photo), previously global CEO of IDG Communications, a US media, data and services firm, who joins the company on 3 December and will be based at Reuters headquarters in New York.
Editorial content will continue to be led by Adler, who will report to Friedenberg.
"Michael's understanding of the challenges facing our media customers and proven track record driving profitable growth will add significant strength to our team as we work to further monetize trusted, mission-critical news for our customers," said James Smith, president and chief executive officer of Reuters parent Thomson Reuters.
Friedenberg, in a statement released through Thomson Reuters, said: "This is a once-in-a-lifetime opportunity to lead the world's number one international news organization. Reuters has always held a special place in my life as the go-to for news and information. This moment to meld art and science within the Reuters business model is incredibly exciting. I am very much looking forward to being part of the team that continues to transform and modernize Reuters business model and global footprint," he added.
Adler said: "I am excited to join forces with Michael as we continue to strengthen Reuters as a business and a news provider. I'm especially looking forward to dedicating more of my time to leading our talented and intrepid journalists, who every day rise to the challenge of covering news with speed, accuracy and fairness under often difficult and dangerous circumstances.
"Trusted news is more important than ever, and I am confident Michael will help us fulfill our vision of being the world's most trusted and influential news organization." ■
SOURCE