News
Reuters journalists on strike in Italy
Monday 12 November 2018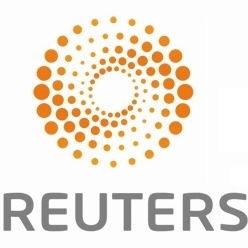 Reuters journalists in Rome and Milan went on strike on Monday over job cuts affecting local language services in Europe.
Staff in the two bureaus met and decided to stop work for two days. The meeting was in response to a message from regional editor Simon Robinson alerting staff across the region to job losses and a letter to editorial employees in Italy announcing "collective dismissal" of 16 out of 55 staff.
Those affected include three editors-in-charge and the editor of the Italian service, whose jobs are being eliminated. In addition, eight reporters and four photographers will be dismissed.
Robinson, editor, Europe, Middle East and Africa, earlier told staff Reuters local language services cannot remain as "separate, semi-autonomous collections of reporters within the bigger newsroom". They are being combined with international journalists into single reporting units. At the same time, more work will move to the agency's offshore editorial centre in Gdynia, Poland.
The editorial committee of the journalists' trade union said Reuters Italia journalists rejected the collective firing of a third of the Italian editorial as unacceptable.
It described the reason given by the company - part of a reorganisation to create greater efficiency - as incomprehensible.
It called the firings disproportionate and unjustified for a group - Thomson Reuters - which has a profitable balance sheet, has set aside $2 billion for potential acquisitions, is carrying out a buy-back share programme and, uniquely among media companies, can count on guaranteed annual revenue of $325 million for 30 years as part of the deal with private equity firm Blackstone for control of the financial and risk division, now rebranded Refinitiv.
The union said the journalists' assembly has therefore proclaimed a state of agitation, authorising the editorial committee to carry out five days of strikes, the first two of which are today and tomorrow.
It called for the immediate withdrawal of the redundancy procedure and the opening of a "negotiation for the non-traumatic management of eventual redundancies".  ■