News
Rap lauds Refinitiv in song
Thursday 11 October 2018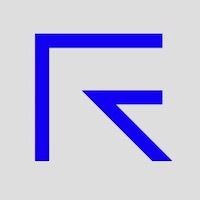 A rap composed by a Refinitiv employee has gone around the world and reached the Financial Times which said it "tries to lift morale with choice lyrics".
The rebranding of Thomson Reuters' financial and risk businesses to Refinitiv has been widely lampooned, the FT reported.
But even as newly minted Refinitiv employees gird for a stinging round of cost cuts after its leveraged buyout by Blackstone, the company has found one fan pledging allegiance to the new corporate brand.
A rap written by Robin Lee, a Refinitiv employee based in Asia, has been forwarded to the company's thousands of employees and posted on its internal website, according to an email seen by the FT, with a version of the song appearing online.
The rap, partly a morale booster for the indebted group's ranks, tells so-called "Refinitivees" to spread "them wings" and take to the sky, bring the heat "every day till we die" and to change "tha game and we'll do it with a bang".
Some other choice lyrics rhapsodise about Refinitiv's technological prowess - and new colour scheme:
It's like a Fintech and a Spaceship got together and mated
TR in our hearts as we progress anew
Put that orange in the background and replace it with blue
The FT said the rap is a departure for a company known for its staid financial products, which include the Eikon financial data terminal that connects brokers and traders - and also gets a starring role:
The Market's locked down, and we got the key
And if you're wondering how we'll go down in history?
We got a product called "Eikon," - enough said, G
The FT said the new company is locked in a fierce contest with the likes of Bloomberg, FactSet and S&P Capital IQ over the multibillion-dollar financial data business. "The Eikon product has long been seen as the second choice for portfolio managers, bankers and traders, behind its main rival, Bloomberg. This song may go some way to invigorating Refinitiv's employees as they attempt to whittle down Bloomberg's lead."
A Refinitiv spokesperson declined to comment on the song. ■