News
Obituary: Rachel Whittaker
Wednesday 17 October 2018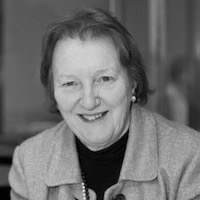 Rachel Whittaker (photo), who was a Reuters human resources manager in London and Toronto, died on 7 October aged 75.
A sociologist, Whittaker joined Reuters in 1971 to work in general news marketing from advertising agency J Walter Thompson where she had been a senior research executive.
She later became manager for expatriate conditions and for the last five years of her time with Reuters until 1993 a human resources director in Toronto.
She was a prodigious public servant, sitting as a magistrate for more than ten years and as a Conservative councillor on Westminster City Council, for a time holding the position of chief whip. She was appointed to London's Metropolitan Police Committee in 1995, and continued to serve on its successor body, the Metropolitan Police Authority, established in 2000. In 2002 she was awarded an MBE for services to policing.
Whittaker was for many years an honorary steward at Westminster Abbey where her funeral will be held on Wednesday 24 October at 11 am. ■