News
Refinitiv: 'Fair and reasonable' pensions agreement
Wednesday 12 September 2018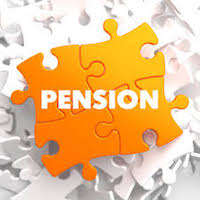 The Trustees of two legacy Reuters pension funds have agreed a Heads of Agreement with Thomson Reuters and private equity firm Blackstone on funding following the creation of new terminals and data business Refinitiv.
The terms are fair and reasonable, Trustees of Reuters Pension Fund (RPF) and Supplementary Pension Scheme (SPS) said in a statement, and a formal agreement is now being drafted.
The agreement is predicated on completion of Blackstone's purchase of 55 per cent of Thomson Reuters' financial and risk division on 1 October when the business will be become a new company called Refinitiv. Thomson Reuters will retain a 45 per cent interest.
Previously, the Trustees said negotiations focused on protecting the long-term security of members' benefits.
The agreement will affect the RPF's approximately 7,280 members and the SPS membership of about 180 former senior executives of Reuters. ■
SOURCE