News
Pension trustees continue discussions on $20 billion data deal
Wednesday 16 May 2018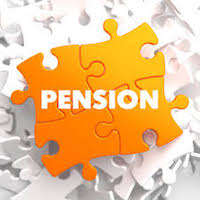 Trustees of two legacy Reuters pension schemes are still discussing mitigation proposals arising from the sale of a majority interest in Thomson Reuters' terminals and data business to US private equity firm Blackstone.
A statement on Wednesday said the trustees of Reuters Pension Fund and Supplementary Pension Scheme "continue to have constructive discussions with Thomson Reuters and Blackstone".
The sale of 55 per cent of the financial and risk division for $20 billion, due to be completed in the second half of this year, has implications for both pension funds.
In the latest round of talks on Friday the trustees met representatives of the two companies "to discuss further mitigation proposals which have been made by the Company in response to the Trustees' own proposals. The discussions in relation to mitigation are continuing, and the Trustees will shortly be providing further feedback to the Company. Protection of the long term security of members' benefits remains the key aim of the Trustees."
The trustees have received extensive reports from their advisors on the transaction and presented detailed proposals to mitigate negative impact on the two schemes to Thomson Reuters and Blackstone.
Sources familiar with the matter told Reuters last month that regulatory requirements make a July target for completion of the transaction increasingly unlikely. It is now expected to close in late September. ■
SOURCE