News
Thomson Reuters to move forex derivatives to Dublin before Brexit
Tuesday 15 May 2018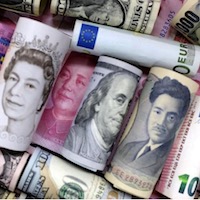 Thomson Reuters will transfer its $300 billion-a-day foreign exchange derivatives trading business to Dublin from London ahead of Britain's departure from the European Union next year.
Major electronic bond and forex trading platforms have announced plans over the past year to shift their trading businesses out of London ahead of Brexit in March 2019. Most of Thomson Reuters' rivals have opted for Amsterdam.
Thomson Reuters has applied to the Irish central bank to move its foreign exchange Multilateral Trading Facility (MTF) to Dublin so that it can continue to sell into the EU's single market, the company said in a statement.
It intends to transfer all "existing client relationships of the Thomson Reuters MTF and Dealing, as well as Fixed Income Callouts and Auctions, from RTSL to our new Irish legal entity ahead of the Brexit date."
Neill Penney, the company's co-head of trading, said there were no plans to move staff from London but that some new personnel would be hired in Dublin.
He said Thomson Reuters had opted for Dublin over Amsterdam because it was the most cost-effective, would "minimise disruption for clients" and because Dublin's growing role as a centre for financial technology and research would "open a number of doors" should the company want to expand.
"It doesn't matter for our customers which European city we are in... From a technology front, the technology is remaining where it is, which is in London and New York," he said.
All spot forex trading, where its volumes top $100 billion a day, would remain in London, as would its post-trade services.
Thomson Reuters runs one of the world's largest trading platforms in the $5 trillion-a-day global foreign exchange market.
While trading platforms - or even some of the dealers themselves - head elsewhere after Brexit most of the hardware is likely to remain in London because of the high-speed sub-Atlantic cables linking it to New York.
Bloomberg, MarketAxess and Nex Group have chosen Amsterdam as their EU hub for their trading units, media have reported.
Thomson Reuters' forex business is part of the trading operations being bought by private equity giant Blackstone. ■
SOURCE