News
Thomson Reuters to help US Immigration and Customs Enforcement
Sunday 18 March 2018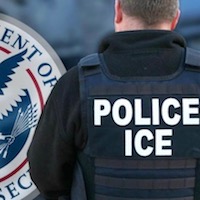 The Immigration and Customs Enforcement (ICE) arm of the US Department of Homeland Security is to award a contract to a Thomson Reuters unit to help it track "aliens that pose a threat to public safety and/or national security".
An ICE notice said the contract will require Thomson Reuters "to set up a continuous monitoring and alert system to track 500,000 identities per month for specified new data, arrests, and activities".
The total value of the contract, to run until 2023, is listed as $6,790,488. It will be awarded to Thomson Reuters Special Services (TRSS) in Wilmington, Delaware.
The notice said TRSS "is offering their commercial database alerting service at a bulk discounted rate which is a significantly lower rate than their published GSA pricing".
The requirements state that "The continuous monitoring and alert system must be able to securely process and return aliens' information and addresses using the following types of specified data: FBI numbers; State Identification Numbers; real time jail booking data; credit history; insurance claims; phone number account information; wireless phone accounts; wire transfer data; driver's license information; vehicle registration information; property information; pay day loan information; public court records; incarceration data; employment address data; Individual Taxpayer Identification Number (ITIN) data; and employer records."
The Trump administration has significantly increased ICE's enforcement actions, including deportation, against people in the United States illegally or in contravention of the terms of their visas. ■
SOURCE