News
Reuters unveils global approach to company news reporting
Wednesday 27 September 2017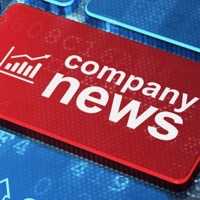 Reuters is changing the way it reports company news from the current regional approach to global coverage organised around industries.
Editor-in-chief Stephen Adler, announcing what he termed a "vital project", told staff that reviewing all aspects of how companies are covered and developing a plan to enhance Reuters' offering, especially for investors, was one the organisation's biggest editorial priorities this year.
Proposed changes are the result of a project headed by Amy Stevens, global editor, companies coverage strategy, Alessandra Galloni, global news editor, and Richard Baum, general manager, global operations.
Their research showed that Reuters' coverage "benefits mightily from the deep knowledge of the Reuters reporters and editors who follow companies and industries and who regularly break news and provide important insights. We were gratified to hear from customers that they trust us to be accurate and fair. But we also saw that, as industry ecosystems and investment patterns shift, we will do better if we take a more global approach to our coverage. The way forward will enable us to be both more nimble and more sophisticated, and to better mirror how the companies we cover organize themselves around the world."
The new plan "will harness the advantages of both our regional structure and our global reach, as well as the expertise of our bureau reporters, the agility of our Strategic Centers and our other core strengths".
Company news coverage will be organised around industries, not regions. Reporters and editors said they would benefit from more sustained connections with their counterparts in other countries, more certainty about worldwide priorities for corporate stories and more clarity about which individuals are accountable for the biggest stories.
Each industry will be headed by a global industry editor responsible for corporate stories that transcend regional boundaries and/or are likely to persist beyond a one-day news cycle.
A top news editor for companies will be designated in each region with responsibility for elevating the most significant corporate initiative stories to be published in the region.
Adler said he was "excited about what we've learned from our research and about the approach we're taking. We'll be sharpening our competitive edge, providing exciting new job opportunities and positioning ourselves better to serve our clients". ■
SOURCE

Reuters