News
Obituary: Susan Zeidler
Thursday 28 September 2017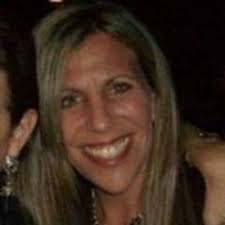 Former Reuters journalist Susan Zeidler (photo) died on Tuesday in Los Angeles after a long battle with cancer. She was 58.
In her 28 years at the Baron, as she liked to call it, Sue carved out a reputation as a relentless reporter, admired by her peers and respected (and sometimes feared) by her sources, Mary Milliken writes.
That she was funny, genuine, kind, brave and outrageously upbeat about the world made her a favourite in any bureau where she worked - New York, Pittsburg and Los Angeles. She made many lasting friendships at Reuters and lovingly tended to them over the years and after she left the company at the end of 2013 to, as she said, "work on new things". She went on to write books for young adults in a time-travel series called The Practice Room which became popular at schools and book festivals.
When Sue left Reuters, she penned an unforgettable farewell note. You can hear her Long Island accent perfectly:
"Thanks to Peter Szekely, who tried his best in 1985 to scare me away from a career here, but ultimately broke down and introduced me to the fierce Rudi Saks, who hired me in New York as the journalist to compile Newsview - a company news ticker that emblazoned the walls of New York's Grand Central Station. That was just the beginning," she wrote.
From there, Sue worked through equities, commodities, energy and treasuries desks in New York before moving to Pittsburgh in 1994 and to LA in 1995. Kevin Krolicki, who was West Coast financial EIC and bureau chief, remembered the impression she made on him, working on one of her biggest stories, the fall of Napster and the rise of digital music, for which she won a SABEW award.
"I had never seen a journalist work sources - and sometimes work over sources - in the way Sue was always doing," Kevin said. "She could be sweet. She could be stern. She could be funny. She could call people out on their lies and obfuscation. She could do all of those things at once. She could slam down the phone in exasperation with someone and be right back on the phone a day - or even an hour - later. And they would always take that call."
Indeed, Sue could wrangle some of the biggest personalities Hollywood would throw at her. Peter Henderson sat next to Sue and she taught him a lesson in the fine art of source management through intimidation. "I recall one day she screamed at David Geffen for neglecting to give her something. Sue is such a kind person, that her strong-arm side is a shock - and a thrill - when it bursts into view," Peter said.
Outside of work, Sue was simply a lot of fun, and we were lucky to be invited to be a part of her greatest hits. Bernie Woodall remembers her 50th birthday party at the sophisticated Casa del Mar hotel on the beach. She had wine bottles there that had stickers with her picture on them. For her farewell party, I recall Sue's inspired choice of venue - the ridiculously fun and retro revolving cocktail lounge at the top of Bonaventure Hotel. Nichola Groom remembers just how entertaining it was to do something as mundane as lunch with Sue - which they did hundreds of times. "Every day around noon, like clockwork, Sue would turn to me and say, in her Long Island drawl: 'Do you wanna go for a walk?' That meant lunch!"
Everyone who worked with Sue will remember one thing in particular: the positive energy she brought into any room, to any story and to any situation. That fountain of optimism certainly served her well in her battle with cancer. Peter Szekely said of his friend: "If you saw her in the past seven years or so, it was hard not to be totally awed by the bravery and positive attitude she showed as she confronted stage-four cancer. That alone probably added years to her life."
Let us remember Sue for this: she was simply one of the best colleagues you could ever hope for - an inspiring and loving friend, wife, mother, daughter and sister.
In lieu of flowers at the funeral today, her husband David and daughter Rachel said donations can be made in Sue's name to Write Girl, a non-profit organisation in Los Angeles which helps struggling teenage girls to get their lives back on track by writing. Sue was a volunteer for the programme.