News
Reuters names new regional editor
Tuesday 13 December 2016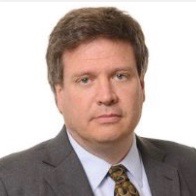 Reuters named a new editor for its largest region - Simon Robinson (photo), who will take over leadership and editorial direction of Europe, Middle East and Africa on 1 January.
At the same time, the region will adopt a new structure implemented earlier this year in the other two regions, Americas and Asia: The regional editor will be supported by both a managing editor for news and a managing editor for operations.
"Simon has been a creative and inspirational leader of enterprise coverage since he joined Reuters in 2010," editor-in-chief Stephen Adler wrote in a note to staff.
"Most recently, in May, he was named deputy global enterprise editor, supplementing his duties as regional enterprise editor for EMEA. Simon has worked with a dedicated regional enterprise team, plus bureau chiefs and reporters across the region, to deliver powerful series that exposed corporate tax practices at Starbucks, Google and Amazon; explored the secretive, multi-billion dollar organization controlled by Iran's Supreme Leader; deftly followed the corporate and money trail to document Putin's fortune; and provided groundbreaking reports from the Middle East, among many other important projects."
Robinson won the Thomson Reuters Editor's Choice award for enterprise coverage in 2011.
Prior to Reuters, he worked at Time magazine for 15 years as a correspondent and acting regional editor for Europe, Middle East and Africa.
Robinson replaces Richard Mably who is to run markets and commodities and energy coverage globally. ■