News
Obituary: Peter Wade
Wednesday 14 December 2016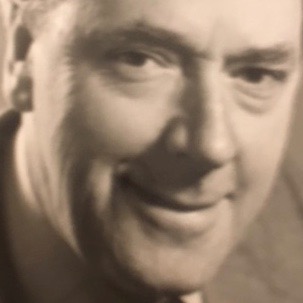 Peter Wade (photo), a 42-year Reuters veteran, died in a London nursing home last Thursday after suffering a series of strokes. He was 89.
Peter joined Reuters in July 1944 at its then London headquarters, 85 Fleet Street, as a 16-year-old junior assistant in the economic services, writes Tony Winning, who was with him in Nairobi as Africa editor. He returned to the company after service with the Royal Air Force from 1946-49.
After various editorial posts in the economic services, he became markets editor in 1956 and later development editor, assistant chief news editor and RWS projects manager, where he played a key role in the introduction of the then state of the art MS11B central editorial message switching system.
Highlight of Peter's career was his first and only overseas posting, to Nairobi, as deputy manager, Africa, from 1982-84. Reuters was in the process of decentralising its management and editorial operations at the time to cope with rapid expansion after going public.
Peter's editorial production and systems background assisted greatly in the setting up of an Africa Desk in Nairobi, which edited news from Africa in English and French and organised news coverage of the continent.
Peter returned to London in 1984 and retired two years later as Newsbank editor. At his farewell dinner in December 1986, hosted by managing director Glen Renfrew, Peter was praised as an outstanding organiser, with those good old Reuters qualities of responsibility and reliability.
A Londoner born and bred, Peter was a jovial host and a loyal friend. He was a long time member of the British Legion, serving as president of his local Surbiton branch, a keen gardener and a dedicated family man. He leaves behind his wife Liz, who he met at Reuters, two daughters and a son, and four grandchildren.
The funeral will be at Kingston Crematorium at 12:20 pm on Wednesday 21 December.  ■