News
Obituary: William Hardy
Thursday 8 December 2016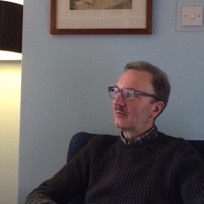 William Hardy (photo), a long-time sub-editor in London, died on Saturday after suffering complications from a brain tumour. He was 56 and had worked for Reuters since 1990 as energy correspondent and sub-editor.
Richard Mably, regional editor, Europe, Middle East and Africa, writes: I've known Will since 1987 when we started work at the same company within a few weeks of each other. He was the smartest, funniest, gentlest and most urbane of colleagues and my oldest friend in journalism.
Commodities reporters at Reuters knew Will as the person they sought out to handle their copy when they had a special story to tell. Effortlessly it seemed, Will brought to life any number of stories with a sharp headline and an elegant lead. He had the tact and the empathy to get the most out of reporters at a distance, treating everyone with the utmost respect.
For many years he was the Reuters rock at OPEC meetings, filing hundreds of alerts from countless meetings, sitting patiently and calmly at the end of a phone line to make sense of often frantic calls from reporters chasing oil ministers around hotel lobbies.
I worked with Will in the Reuters hotel bunker for many of those meetings, sharing anecdotes, the short Vienna Intercontinental room menu and a serene view of the Stadtpark, relying on him for his thoughtful guidance about how best to tell the story. Like so many at Reuters and beyond, I will miss him dearly. Our thoughts are with Leon, the son he was so proud of, his sister Clare and brother Richard.
The funeral will be at St Marylebone Crematorium in East Finchley, London on Monday 12 December at 1 pm. ■