News
Reuters restructures: sales jobs go
Thursday 17 November 2016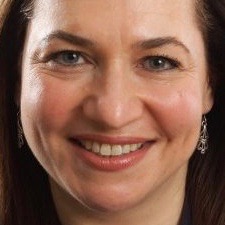 Reuters reorganised its sales operation and made some executives redundant in another restructuring aimed at coping with a rapidly changing media market in which people turn increasingly to digital platforms and social media for news.
Group-wide job cuts were announced by James Smith, chief executive of Reuters' parent Thomson Reuters, with third quarter earnings on 1 November. Some 2,000 of Thomson Reuters' 48,000 employees across 150 locations in 39 countries are affected.
Reuters editorial has been largely spared in the latest round of cost cutting. Editor-in-chief Stephen Adler told journalists there would be "a small number of cuts, offset by a roughly equal number of added positions in growth areas". The overall impact on newsroom staff size would be neutral.
The latest redundancies were announced by Claudia Palmer (photo), Reuters' chief commercial officer and chief financial officer, who is responsible for the entire business side of the news organisation from strategy to sales and operations.
She told staff in a memo: "We've made some great strides this year across our Media organisation: we've broadened our revenue base, brought in new customers and established exciting new relationships. We also have the advantage of knowing that our priorities are the right ones: focus intently on our customers and partner with them on solutions; differentiate from the competition; increase focus on digital, mobile and ease-of-use in our offerings; maintain intense focus on speed; and pursue new opportunities in key markets. Now, to ensure we keep building on this momentum and position Reuters for ongoing growth, we are making some further changes to our structure.
"An unfortunate result of these changes is that some of our colleagues will be leaving the company; all affected staff members have been notified at this time. These organisational adjustments will touch several parts of our business."
Palmer, who also announced sales management redundancies last December, did not disclose how many people were affected. She wrote: "Notably, we'll be reorganising our News Agency sales team across Asia to realign our sales approach and build a structure to support our business relationships in this large and vibrant region. This is very similar to the structural changes made for the Americas and EMEA regions over the last year."
The news pictures sales team is also being reorganised.
Palmer added: "Change is not easy, but given the news and media landscape we are operating within, we know one thing for sure: we cannot stand still. Continuing to strengthen our team and our capabilities is the only path that will enable us to thrive in this ever-changing market."
The Swiss news agency Agence Télégraphique Suisse reported that Thomson Reuters was cutting 53 jobs in Switzerland "based on an internal report seen by ATS". It would cut 40 out of 257 in Geneva, 10 out of 58 in Zurich and three out of six in Lugano. Three weeks of staff consultations are due to start tomorrow.
Reuters declined to say anything publicly about the redundancies. ■