News
Obituary: Barry Barnett
Monday 14 November 2016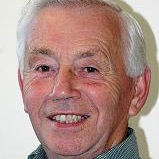 Barry Barnett (photo), who died on Tuesday at the age of 77, was a computer engineer who joined Reuters half a century ago and became one of the pioneers who helped to establish price retrieval technology that would revolutionise Reuters.
Stockmaster transformed Reuters from a financially precarious news organisation into a profitable business with a strong sales, marketing and technical infrastructure serving clients in major financial centres outside North America.
David Russell, Barnett's boss when he was at IDR in New York, writes: We thought he would last forever, with his optimism, energy and love of life, from singing to engineering, from England to the USA, he was well loved and always a pleasure to work with and play with.
I knew Barry for over 55 years, first at ICT, where we worked as the Essex field engineering team at Carreras in Basildon, on tabulators and the new transistorised computers. I joined Reuters in 1964 and asked Barry to join us in the new computer division in Fleet Street.
Before ICT Barry was in the RAF.
His enthusiasm and sense of fun helped us put the new Stockmaster technology on the map and he even built a special system to link our new IBM 1100 computer to the editorial desks to let Reuters feed the papers with stock market data. Involved in everything at work, it did not stop him from rebuilding his homes by himself - a meticulous worker with acres of patience.
He was a motorcycle enthusiast too and even rebuilt one of Sir Clive Sinclair's C5 "electricity assisted pedal cycles".
On return from his time in the United States he brought with him an enormous GM truck which he drove proudly around Leigh-on-Sea.
He came to work with me at IDR in New York and was part of the tiny engineering team, with Peter Howse, that created the 300M Monitor terminal, which used the first microprocessors made by Intel. This was a big success for Reuters and helped build the company towards its privatisation.
He was well known for running rather than walking from office to office, meeting to meeting, and was always in a good humour - just a wonderful man to work with and an inspiration for many.
Singing, too, played a great part in his life. He was a member of the Leigh Orpheus Male Voice Choir.
Barry, dear friend and colleague, we will miss you. You gave us all a sense of how life should be lived.
He leaves a big family and his lovely wife Avril. They have our shared memories and our deepest condolences.
The funeral will take place at 1245 on Thursday 24 November at St Clement's Church, Leigh-on-Sea, Essex. ■