News
Reuters merges Bangalore editing desks
Wednesday 9 November 2016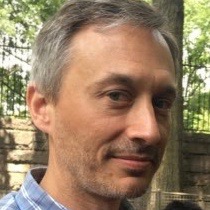 Reuters is combining its top news and online desks at its offshore editing centre in Bangalore with the aim of finding ways to curate and package news more efficiently.
The unified desk will report to Robert MacMillan (photo), who will continue as Reuters.com's New York-based editor of global editions. He will also take on top news desk packaging responsibilities and work closely with Bangalore bureau chief Robin Paxton and key stakeholders in Eikon, Thomson Reuters' flagship terminal for financial services.
No jobs are expected to be eliminated as a result of the merger, Dan Colarusso, executive editor of digital operations, told staff in an announcement.
"As we all know, Reuters does great journalism - in text, pictures, video, graphics and in multimedia. But great journalism isn't just about creating all that great content; it takes fast, smart curation and packaging to make sure readers can find and explore all the great work that our journalists do," Colarusso wrote.
"That's what the Eikon Top News packagers and reuters.com online desks in Bangalore do day-in and day-out; they've proven to be talented and essential members of the Reuters news team over the past few years. And, as we - and our customers - depend increasingly on digital and multimedia platforms, we know we have to keep moving forward on this front."
So, starting this month, the Bangalore Top News and online desks will be combined to work as one team, rather than two teams of people who sit next to each other.
"What this will let them do is find ways to more efficiently curate and package our news. That means finding areas where they perform duplicate tasks and eliminating that duplication, as well as combining some of the similar functions each team performs. That allows them to take on new and creative tasks that position our producers to broaden their portfolio of journalism and new-media skills. And, as they work together, we expect they'll find better ways to package news and show off our best content in multiple places by working together."
Colarusso said that, as editor-in-chief Stephen Adler has noted, "multimedia is a key initiative, and we want to get more of those assets onto more of our platforms".
He added: "We don't expect any positions to be eliminated as a result of this merger; if anything, this is an area we want to invest more deeply in." ■
SOURCE