News
Fired executive takes Thomson Reuters to court
Wednesday 26 October 2016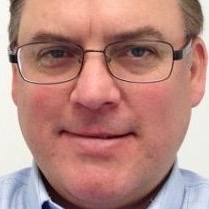 A former Thomson Reuters executive claimed in a US federal lawsuit that he was fired for speaking out against allegedly misleading financial information prepared for investors.
According to the lawsuit, Bennett Smith (photo), former vice president of applications, e-commerce and enterprise workflow at Thomson Reuters' Bergen County, New Jersey office, was fired after he expressed discomfort at demands to minimise and remove certain risks and costs from sales presentations related to an upcoming investor deal valued at about $3 billion.
Smith was employed by Thomson Reuters for seven months from October 2015 to April 2016, according to his LinkedIn profile, which states that he "Led global applications and product delivery teams for Intellectual Property and Science division. Pursued platform and technology organization transformation and preparations for spinout of division from Thomson corporate."
Thomson Reuters sold the IP&S division for $3.55 billion cash earlier this month.
His complaint alleges he was fired "because he objected to and opposed unlawful business practices that constituted fraud and that violated United States securities laws, including but not limited to, rules and regulations that prohibit presenting false and misleading information to potential investors".
According the complaint, filed in Manhattan federal court on Monday, concerns over the overstated revenue and projections that Smith considered to be fraudulent misrepresentation were dismissed as business costs that would be "the buyer's problem to deal with".
Smith claims he first expressed his discomfort at presenting misleading charters in March. In response to his hesitance, Smith was allegedly told by Bahman Koohestani, Thomson Reuters' chief technology officer of the intellectual property and science division, that, "This is the movie you're in," and "You own it."
Koohestani, who is not named as a defendant, directed Thomson Reuters' staff to "soften the language" of potentially negative line items and remove side comments, certain explicit complexities, risks and costs added by contributing teams, according to the complaint.
Smith objected, saying that the company was overstating product development and revenue projections, he claims. He says he was fired days later.
"No legitimate reasons existed to terminate plaintiff's employment," Smith's lawsuit states.
Smith also accuses Thomson Reuters of breach of contract for allegedly not paying his sign-on bonus and accrued severance, totalling $489,000.
He seeks compensatory and punitive damages. ■
SOURCE