News
Kurt Schork Memorial Fund to honour fixers
Thursday 27 October 2016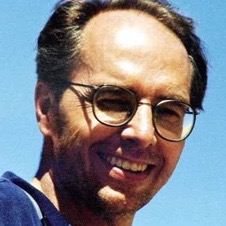 A new award to recognise news fixers - "the unsung heroes of modern journalism" - was launched at the annual Kurt Schork Awards in London.
Conceived to honour some of the world's most courageous news fixers, the new prize was inspired by Anna Husarska, freelance journalist, author and friend of Kurt Schork (photo), the American freelance journalist who was killed in 2000 while on assignment for Reuters in Sierra Leone.
It recognises the vital role that fixers - local people, often reporters, who assist visiting foreign journalists working on a story in unfamiliar territory - play in news coverage from difficult, dangerous and hostile locations. The winner will receive $5,000.
Once a year, journalists and news organisations around the world will be invited to nominate a fixer whose particular support, guidance and contacts were essential in securing an important story or series of stories.
A key element of nominations for the new award will be the contribution a fixer makes to ensure a journalist's safety and security. Rarely credited and usually in danger, these on-the-ground guides often also act as translators, drivers and assistant reporters. Fixers serve as go-betweens, connecting citizens of their own country with the visiting or foreign journalists and news organisations who employ them. It is the fixers' local expertise, as well as their network of contacts that provides the raw source material for the out-of-town correspondents.
The Kurt
Schork
Awards, now in their
15th
year, recognise the work of reporters who seek to illustrate the human condition through courageous reporting of conflict, corruption, human rights transgressions and other headline issues.
They honour the achievement of a local reporter living and working in the developing world or a country in transition, and a freelance journalist covering international news.
"The work of these categories of journalists is often not well recognised", said Monique Villa, CEO of the Thomson Reuters Foundation, which hosted the event. "The Kurt Schork Awards honour the work, talent and dedication of some extraordinary people without whom stories of global importance would never see the light of day. This is entirely in sync with the mission of the Thomson Reuters Foundation: one of our programmes is solely dedicated to covering the world's under-reported stories."
The winners of this year's awards were Iona Craig, an Irish journalist based in London, for her undercover reporting of Yemen's civil war, and Rawalpindi-based Pakistani journalist Umer Ali for coverage of sensitive cultural issues in Pakistan.
Irish and Pakistani journalists win 2016 Kurt Schork prizes ■