News
Wanted: new regional editor for Europe, Middle East and Africa
Friday 14 October 2016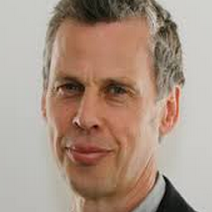 Reuters is looking for a senior journalist to head its editorial operation in Europe, the Middle East and Africa and is likely to change the regional structure to reflect that now being put in place in the Americas and Asia.
After three years as regional editor, Richard Mably (photo) is moving to a new role as global editor for commodities and financial markets.
"In this capacity, Richard will bring his domain expertise and leadership skills to the task of ensuring that all our commodities and market-related coverage fulfills the evolving needs of our customers and fully reflects the global nature of market activity," editor-in-chief Stephen Adler told editorial staff in a memo.
"This will include collaborating with our partners on the tech and product teams to deliver market news in the most useful formats, powered by the most advanced technologies." Mably will report directly to Adler and will remain a member of his senior leadership team.
Mably joined Reuters in 1994 as an energy correspondent and later had editorial responsibility for commodities and financial markets.
The job of regional editor for EMEA will be posted shortly, Adler said, and Mably will stay in the role until the position is filled.
"I anticipate that EMEA will move toward the structure now being implemented in the Americas and Asia - with a managing editor/news and a managing editor/operations supporting the regional editor. But, the final decision on structure in EMEA will await the choice of a regional editor and reflect his or her input."
Jonathan Leff, head of financial news strategy and global editor for commodities, will hand over responsibility for the commodities team to Mably once a new EMEA editor is in place. ■