News
Obituary: Juda Ngwenya
Wednesday 19 October 2016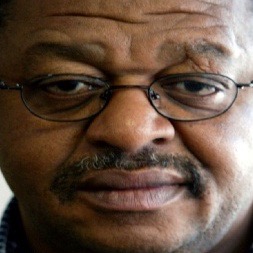 Juda Ngwenya (photo), one of Reuters' star photographers, died on Wednesday in a hospital in South Africa after suffering a severe stroke five days earlier.
Juda was a close colleague and good friend during the turbulent period between Nelson Mandela's release from prison and his assuming the presidency in 1994 after the end of apartheid and the country's first free election.
Every milestone on the difficult path was recorded by Juda whose photos were front-paged around the world - pictures of triumph as the nation celebrated its freedom under Mandela and pictures of tragedy as savage faction fighting ripped through South Africa's townships.
One of his most joyful pictures was of Mandela casting his first ballot - a picture Juda presented to the great man after one of Reuters' greatest scoops of the period. A photo of the presentation is reproduced below.
Thanks largely to the excellent contacts of Juda, Rich Mkhondo and Brendan Boyle Reuters secured the first international television interview with Mandela after he became president in May 1994.
Mandela was delighted with the photo.
I was privileged to lead the Reuters South Africa team during the transition. Juda was not only a great photographer and consummate professional. He was a terrific companion on the road and in the bureau - full of fun and bonhomie. It was always a pleasure to be alongside.
It's an old cliche, but nevertheless true - they don't make them like Juda any more.
Juda is survived by his widow Mwelase and five children.
He is also survived by a rich archive of great pictures which can be reviewed on
http://pictures.reuters.com/C.aspx?VP3=SearchResult&VBID=2C0BXZC9IGLKQ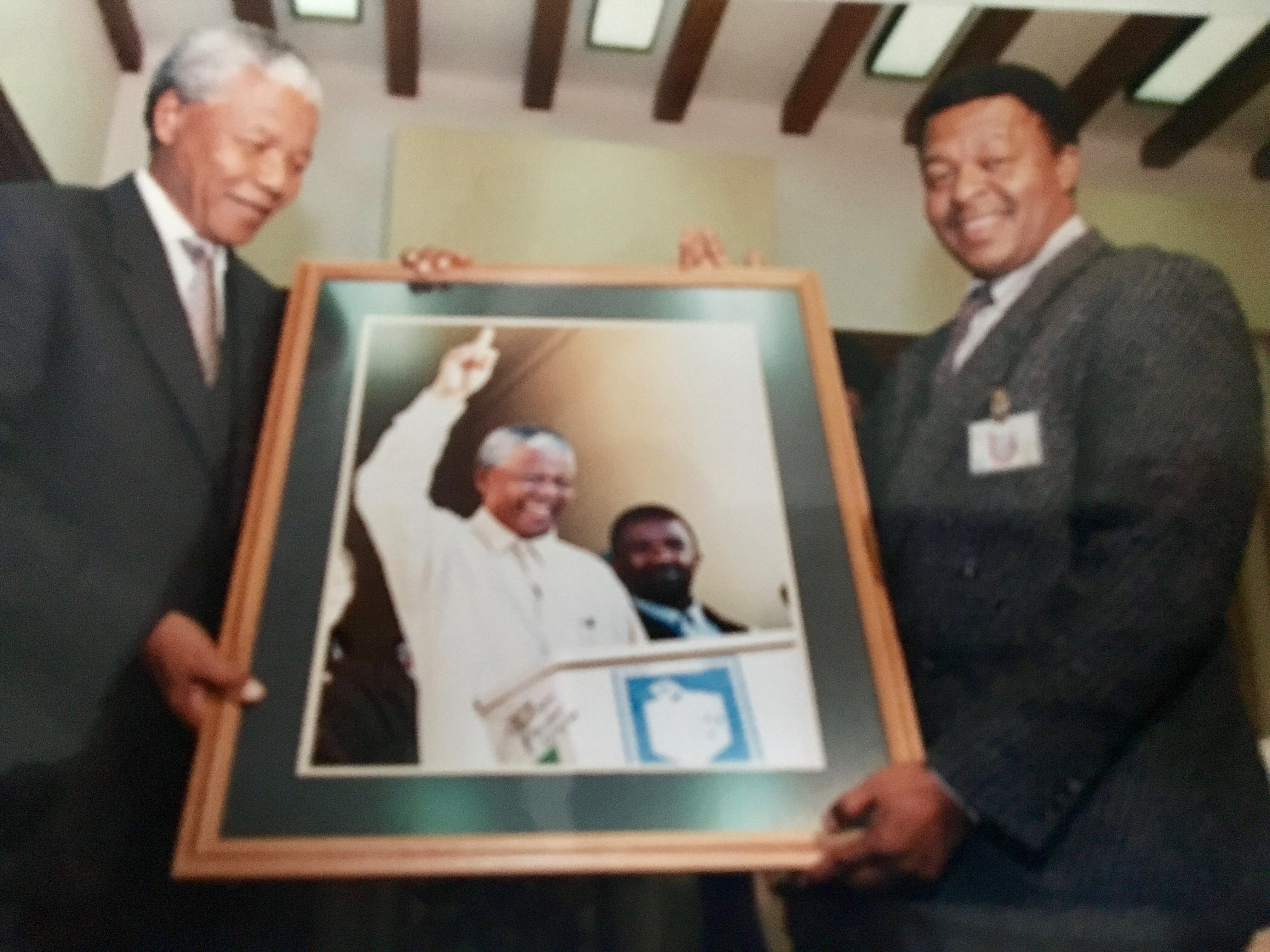 ■