News
Reuters picks 24-year veteran as Washington bureau chief
Friday 14 October 2016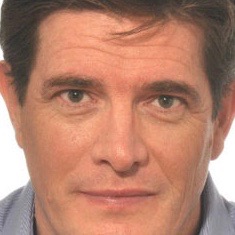 Reuters' latest bureau chief in Washington is Kieran Murray (photo), who began his career with the agency as a stringer in Central America in 1992.
Most recently he was news editor for Latin America and the Caribbean.
"I know that experience will serve him well as he arrives in Washington at the start of a new administration and at a time when we are building on our record of success in covering stories from American foreign policy to financial enforcement," Kevin Krolicki, regional editor of the Americas, wrote in a note to editorial staff.
Murray becomes the bureau's third chief in less than two years.
Krolicki had been bureau chief before taking on his current role in May following the abrupt departure of Dayan Candappa in February. The position had remained unfilled before Murray's appointment, with Kevin Drawbaugh serving as acting bureau chief during that time. He will remain in the role until Murray takes over in January.
In January 2015, bureau chief Marilyn Thompson left Reuters after three years in the top job in Washington and was succeeded two months later by Krolicki. ■
SOURCE