News
Thomson Reuters completes $3.55 billion sale of business unit
Tuesday 4 October 2016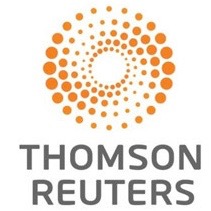 Thomson Reuters completed the $3.55 billion cash sale of its Intellectual Property & Science business.
The buyers in the transaction were Onex Corporation and Baring Equity Asia. The new company is known as Clarivate Analytics and it employs more than 4,000 people in over 100 countries.
James Smith, president and CEO of Thomson Reuters, said when the divestiture was announced in July that it would allow the company to focus on "operating at the intersection of global commerce and regulation".
It plans to use about $1 billion of the net proceeds to buy back shares and the balance to pay down debt and reinvest in the business. Any share buybacks will be part of the company's previously announced $1.5 billion share buyback programme.
Thomson Reuters said that following the sale it is now organised in three business units - Financial & Risk, Legal and Tax & Accounting - supported by a corporate centre. It added: "The company also operates Reuters, a leading provider of real-time, high impact, multimedia news and information services." ■
SOURCE