News
Tiffany Wu takes over Americas managing editor news job
Friday 30 September 2016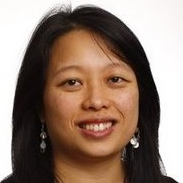 Reuters has appointed a new managing editor for news in the Americas.
She is Tiffany Wu (photo), head of the regional editing desk, who will continue to be based in New York and takes up her new role immediately.
Americas editor Kevin Krolicki, announcing her promotion, said Wu would be responsible "for helping to steer our coverage strategy and lead our daily news editing and our production teams, including our multimedia efforts. As the senior news editor in our largest U.S. newsroom, Tiffany will also be on hand to run any story that requires us to mobilize quickly across teams in New York and the region."
She will be central to a new regional leadership team "working with me and with Don Durfee, managing editor for operations, to ensure our hardest issues get the sustained attention they require and we build on our best coverage across the region."
Born and raised in Hong Kong, Wu joined Reuters in 1998 and has worked in Hong Kong, Shanghai, Taipei and New York as a reporter, bureau chief, editor and manager. In New York she has run the technology and media reporting teams, coverage of companies, and, most recently, the regional editing desk.
Krolicki said she fills the first of three senior jobs for which Reuters has been recruiting. Updates on the editor for top news and Washington bureau chief could be expected in coming weeks. ■
SOURCE