News
Reuters makes US TV clean sweep with signing of CBS and ABC
Thursday 29 September 2016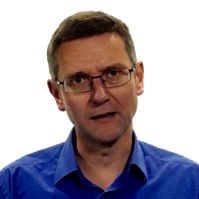 Reuters has signed two major networks, giving it a clean sweep of mainstream television in the United States.
CBS returns to Reuters after an absence of two years. ABC becomes a Reuters customer for the first time.
The two deals mean that for the first time all of the main US TV networks - ABC, CBS, CNN, NBC and Fox - are Reuters clients.
John Pullman (photo), global head of video, pictures, sports, lifestyle and entertainment, wrote in a note to staff: "Both ABC and CBS have realised that they cannot operate a successful news business without Reuters. Like all our customers, they depend on the brilliant, brave work we produce day in, day out. These two deals are a testament to your hard work." ■
SOURCE