News
Reuters to refocus its news pictures strategy
Thursday 29 September 2016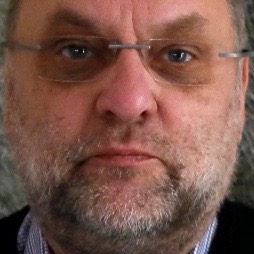 Reuters will refocus its news pictures strategy and seek a new global pictures editor.
Reinhard Krause (photo) is vacating the top pictures job which will be advertised immediately with the aim of filling the role before the end of the year. He will move from London to Berlin to become head of the global pictures desk.
The intention is then to transfer some pictures desk operations to Gdynia in Poland where Reuters operates a large offshore editorial production centre.
The changes were announced by John Pullman, global head of video, pictures, sports, lifestyle and entertainment, in an internal notice that declared "2016 has been a very good year so far for Reuters Pictures".
He said coverage of the world's major news events had been outstanding - attacks in France, the US election campaign, conflict in Afghanistan, Libya, Syria and Iraq.
Pullman mentioned the award of a Pulitzer Prize this year and coverage of the 2015 refugee crisis and the Rio Olympics and said "We should all be very proud of this work and of Reuters reputation for excellence in pictures. To help maintain and grow our standing in this complex and changing media industry, over the next several weeks we will be looking at our strategy for pictures and how we can position ourselves to become the world's best multimedia news service."
Pullman said Krause, in his new desking role, would report to the new global pictures editor. "Our intent will then be to transfer some of our desking operations to Gdynia. We will share details as soon as we have them."
He said Krause, global pictures editor for six years, had guided the pictures team successfully through many changes. "Under his leadership, Reuters has been recognized with dozens of awards, culminating this year in the Pulitzer Prize for our coverage of the 2015 migrant crisis. Reinhard will take up his new role before the end of 2016." ■