News
Obituary: Jim Jelter
Thursday 10 December 2015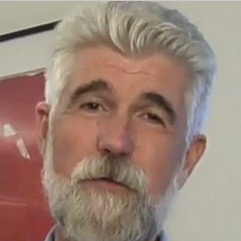 Jim Jelter (photo), formerly a Reuters energy specialist in Europe and the United States for two decades, died of cancer at home in San Francisco on Wednesday aged 62.
He was editor-in-charge of the energy desk in New York and later directed specialised coverage of the energy trading business as US power editor-in-charge.
David Schlesinger, former editor-in-chief, said: "Jim was a marvellous colleague whose low-key presentation belied a wicked sense of humour and a keen sense of observation. Fiercely protective both of his staff and his beloved energy file, Jim pioneered new coverage in areas like electricity and in the process helped Reuters develop local services focused on American customers and their concerns."
"He was a great mentor and friend to many reporters, especially those working on the energy, and gas and power desks, which he led in New York and San Francisco," said former Reuters colleague Jeff Jones.
In 2004 David Callaway, now editor of USA Today, hired Jelter at MarketWatch where he was deputy investing/corporate news editor for more than a decade. He said: "Jim was a journalist in every sense of the word. Gentleman. Rogue. Story-teller. Friend. His was the spirit of MarketWatch. A huge loss."
MarketWatch reporter Shawn Langlois called him "the straightest of shooters and a talented newsman" and wrote: "Jim came to MarketWatch in June 2004 after a long stint at Reuters, where he roamed the world in pursuit of his calling, whether reporting from an oil platform in the stormy North Sea or taking a front-row seat at the Enron offices in Houston for that company's unfolding calamity. He spent a good chunk of his life in Oslo, Norway, with frequent visits to what was then the Reuters head office in London." ■
SOURCE