News
Reuters integrates sales team 'to accelerate growth'
Thursday 3 December 2015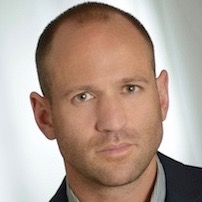 Reuters has created an integrated sales team for marketers, advertising agencies, broadcasters and governments.
The global team, called Reuters Solutions, "is designed to accelerate growth and work hand-in-glove with clients as they adapt to the dynamic media landscape", a company announcement said.
It will be led by Daniel Mandell (photo), chief revenue officer, Reuters Solutions, based in New York, and "will partner with clients to find new ways of engaging with their own customers, developing customized news packages to better meet their needs".
"Creating a single sales team that speaks to customers in a unified voice, with an integrated offering and consultative, solutions-oriented approach, will undoubtedly help us better serve our clients' needs, and grow faster ourselves," said Claudia Palmer, Reuters interim chief commercial officer.
Reuters said it is also aligning its news agency business to more closely serve its global customer base of broadcasters, print publishers and digital clients. Some sales regions will be reorganised, resources shifted and structure simplified.
"Reuters has a rich history of helping our clients navigate through the ongoing changes in the media world," said Palmer. "This is a huge opportunity for us to better leverage our tremendous news, great assets and strong capabilities to give our clients more of what they need and how they need it as they compete in a crowded and evolving media environment."
Heather Carpenter, Reuters public relations manager, said the Reuters sales headcount was staying roughly the same. ■
SOURCE

Thomson Reuters